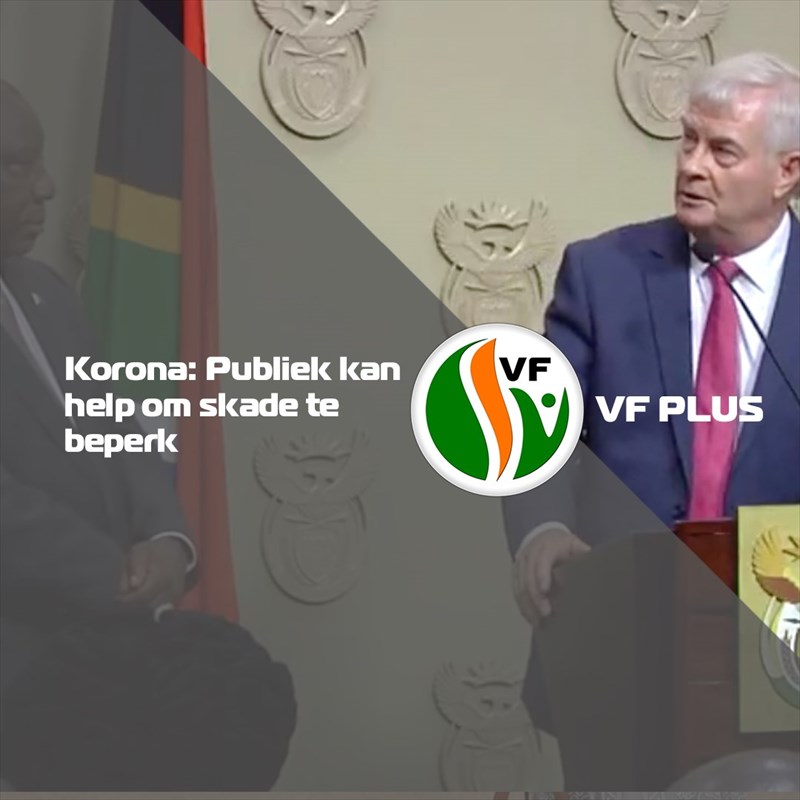 The coronavirus is a common enemy threatening all South Africans and we should, therefore, join hands to limit the damage it could do.
The FF Plus welcomes the open and honest way in which the government discussed the domestic extent of the coronavirus pandemic with opposition parties. It shows that the government is not trying to ignore the problem.
The FF Plus is satisfied that the precautionary measures are realistic, but it is important to note that many South Africans are more susceptible to the virus due to the high incidence of tuberculosis and HIV/AIDS in the country. Thus, the situation in South Africa is different from other parts of the world where this is not the case.
When looking to the future, it is important to consider cooperation models to prevent the crisis from progressing from a national state of disaster to a state of emergency. As that would require the defence force to be deployed to enforce the precautionary measures and that, in turn, will seriously restrict the movements of citizens.
The people of South Africa can play an important role in all this by complying with the government's guidelines and announced protocols.
The FF Plus has asked President Cyril Ramaphosa and his Cabinet to communicate with the people of South Africa about the matter on a regular, even a daily, basis in order to promote clarity and to stop the dissemination of misinformation.
The party also requested the government to ensure that disinfectant and sanitising agents are made available to all homes for the elderly in the country.
If the people truly comprehend the extent and gravity of the matter and they comply with the measures, the damage can be significantly reduced. All South Africans must cooperate in this regard.