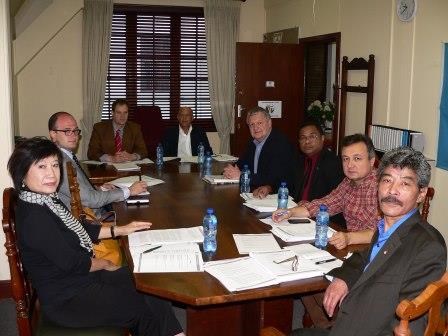 The meeting follows on a successful conference of the FF Plus and UNPO yesterday in Parliament in Cape Town which was attended by prominent academics and leaders of various minority groups.
UNPO is an international organisation with 42 member groups which represents approximately 200 million people world-wide. The purpose of UNPO is to give a voice to unrepresented and marginalised groups such as South Africa's minorities on the international stage.
The president of UNPO, Ngawang Choephel, as well as the secretary-general, Marino Busdachin, will be participating in today's discussions.
According to Dr. Mulder it is a historic event as it is the first time that UNPO is paying a visit to one of its members in Africa. The organisation expressed its gratitude to the FF Plus for the opportunity to visit South Africa and to learn first-hand about the situation in the country.
The media is welcome to make arrangements to interview members of UNPO's management through the course of the day.