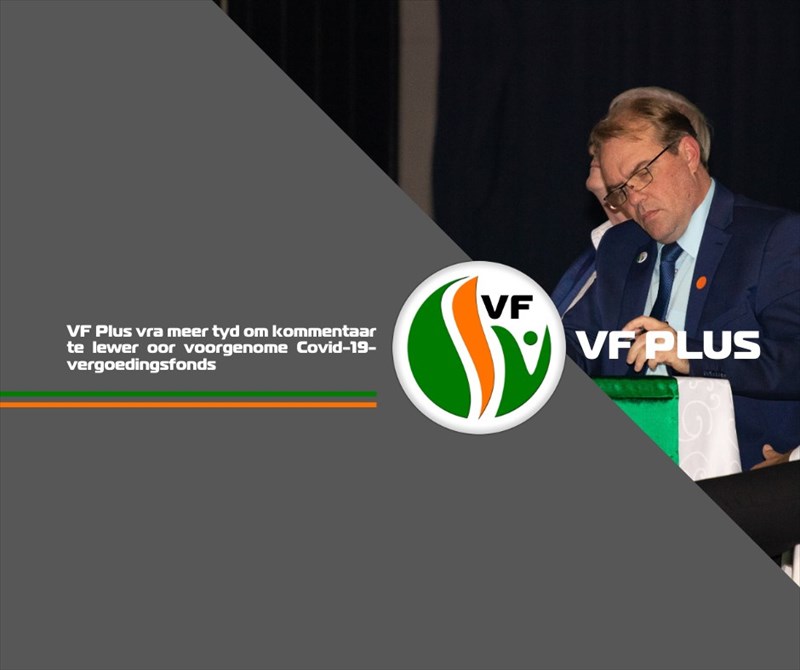 The FF Plus has its doubts about the so-called 'no-fault compensation fund' that the Minister of Health, Zweli Mkhize, announced to address injuries related to Covid-19 vaccines.
The public was given only four days to comment on the published regulations aimed at establishing the Covid-19 compensation fund in terms of the Disaster Management Act. The said regulations were published on the 15th of April and the deadline for submissions from the public was yesterday, the 19th of April, at the close of business day.
The FF Plus finds this unacceptable and demands that the process of public participation must be extended to at least 30 days so as to afford the public and affected organisations a fair chance to comment.
Tax-payers will be responsible for amassing the R250 million needed for the compensation fund, which is aimed at compensating people for injuries caused by Covid-19 vaccines, and, therefore, they have the right to provide input on how the fund will be spent.
At present, confidence in the government is at an all-time low due to the corruption that occurred with the Covid-19 Emergency Fund and to steamroller these regulations by allowing just four days for public submissions is not only undemocratic, but also raises the question of why there is so much haste to establish the fund.
Another concern is the fact that the Department of Health will be in control of this fund, but this Department is riddled with corruption and maladministration. There is, thus, no hope that this fund will not be looted as well.
Further information, like how many people will serve on the fund's panel that will consider the relevant claims and appeals and who those people are, must be announced.
The FF Plus will keep a very close eye on the establishment and administration of the proposed compensation fund and will not hesitate to hold the national government accountable for any irregularities.