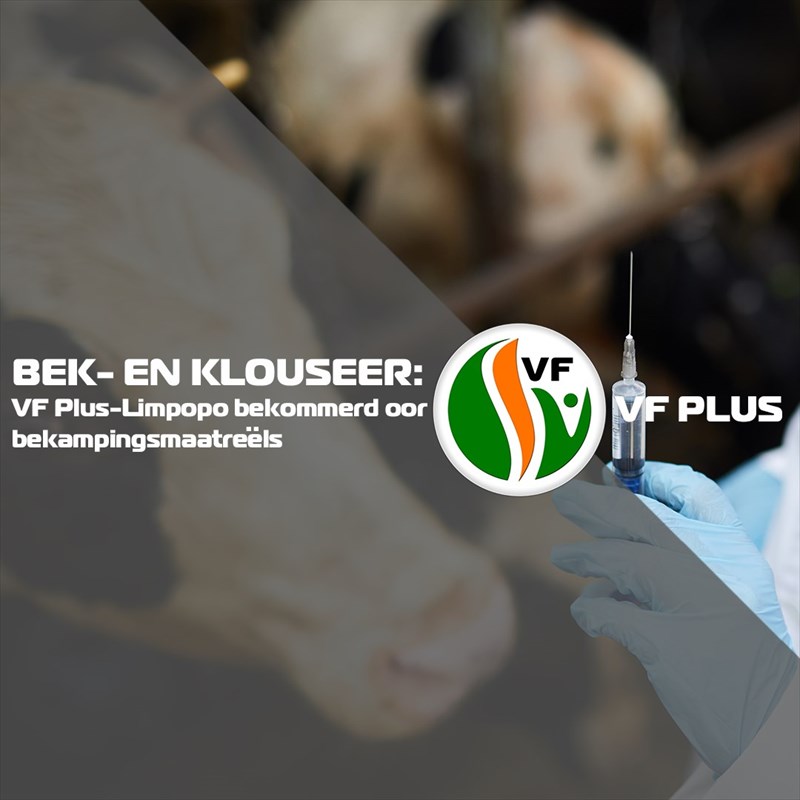 Today during a meeting of the Limpopo Legislature's Committee for Agriculture, the FF Plus expressed its concerns about the effectiveness of the measures that are in place to control foot-and-mouth disease in the province.
The party also requested an urgent meeting with the MEC for Agriculture, Nanda Ndalane, to discuss the matter.
Although the FF Plus welcomes the fact that the Minister of Agriculture, Rural Development and Land Reform, Thoko Didiza, lifted the ban on livestock auctions, the party is still worried that the measures that have been implemented in Limpopo are inadequate to prevent the spread and further outbreaks of foot-and-mouth disease.
A great cause for concern is the lack of public veterinarians and the FF Plus insists that the Department of Agriculture must appoint more veterinarians as soon as possible so as to improve the system. The Department must make sure that the country's red zones and borders are secured to prevent healthy animals from coming into contact and being infected by sick animals. The lack of effective vaccines as well as the incorrect use of the available vaccines are also extremely worrying.
The FF Plus is appealing to all livestock farmers (commercial, emerging and small scale) in the province to take up their responsibility to ensure that their livestock are frequently assessed for the disease, that livestock are vaccinated as prescribed by the Department of Agriculture and to obtain the necessary health clearance before livestock auctions.
Red meat producers suffered great financial losses after the ban on the transport of livestock and auctions was implemented. The party wants to ensure that farmers are not put under even greater financial pressure due to yet another outbreak of foot-and-mouth disease.