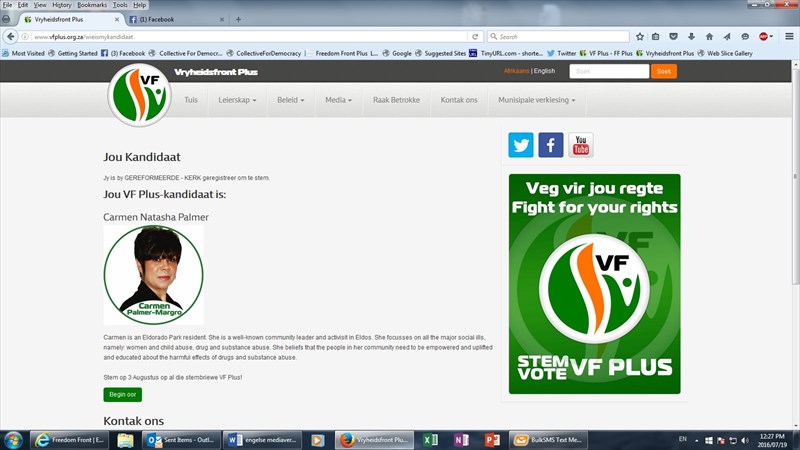 The strong growth that the FF Plus has been experiencing has forced the party to use new technology to streamline the party's campaign for the 2016 municipal elections, Dr. Pieter Mulder, FF Plus leader, says.
Dr. Mulder says the FF Plus will be placing more candidates in the forthcoming election than in any other election to date. The party will place candidates in more than 3000 wards, and is experiencing an increase in interest and the signing up of new members.
He said provincial offices of the FF Plus have in the last couple of months been inundated with inquiries of voters regarding, amongst others, who their candidates are, and this has led to the party instructing Wouter Wessels, the party's youth leader to develop technology to introduce candidates to voters.
"A web platform was developed, i.e., www.whoismycandidate.co.za which enables users to see who their FF Plus candidate is in their relevant wards, by typing in their identity number. The platform shows the name, photo and background information of the relevant candidate.
"A cellular application was also developed, and voters can obtain the above information, contact the party, and find out more about the party with it.
"The FF Plus realises how important it is to stay at the helm of new and innovative technology and consistently use it as a communication model," Dr. Mulder says.
Enquiries: 083 419 5403 / 082 674 6670