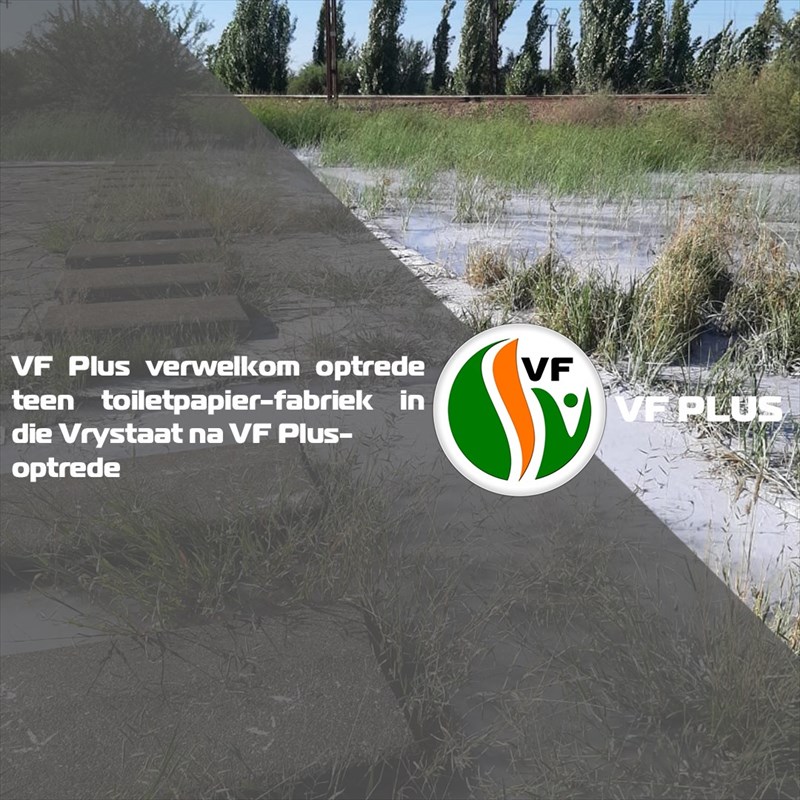 The FF Plus welcomes the decision of the Moqhaka Local Municipality (Kroonstad, Renovaal, Steynsrus, Vierfontein, Viljoenskroon) in the Free State to close down the toilet paper factory that had been seriously polluting the Vals River and the cemetery of the Anglo-Boer War concentration camp in Kroonstad.
The FF Plus lodged a complaint about it with the police and also raised the issue in Parliament and as a result, the Minister of Cooperative Governance and Traditional Affairs, Nkosazana Dlamini-Zuma, undertook to address the problem.
The Municipality apologised to all those affected for the damage that was caused. The Vals River's water was also tested and it was apparently found to be clean enough for human consumption.
The FF Plus welcomes the steps taken against the factory, but laments the fact that a criminal complaint had to be lodged before any action was taken.
The Afrikaner's heritage is important to the FF Plus. Heritage assets must be protected and conserved and what transpired in Kroonstad is absolutely unacceptable because great damage was done.
There are also other places in the municipal area where sewage is still spilling into the Vals River and it must be stopped. The main cause of this is outdated infrastructure that was not properly maintained.
The Municipality must comply with its own bylaws and do routine preventative maintenance work.
The FF Plus will monitor the situation and see to it that the concentration camp cemetery is cleaned up as soon as possible. The party will also monitor the pollution of the Vals River and will keep putting pressure on the Municipality to do its job properly.