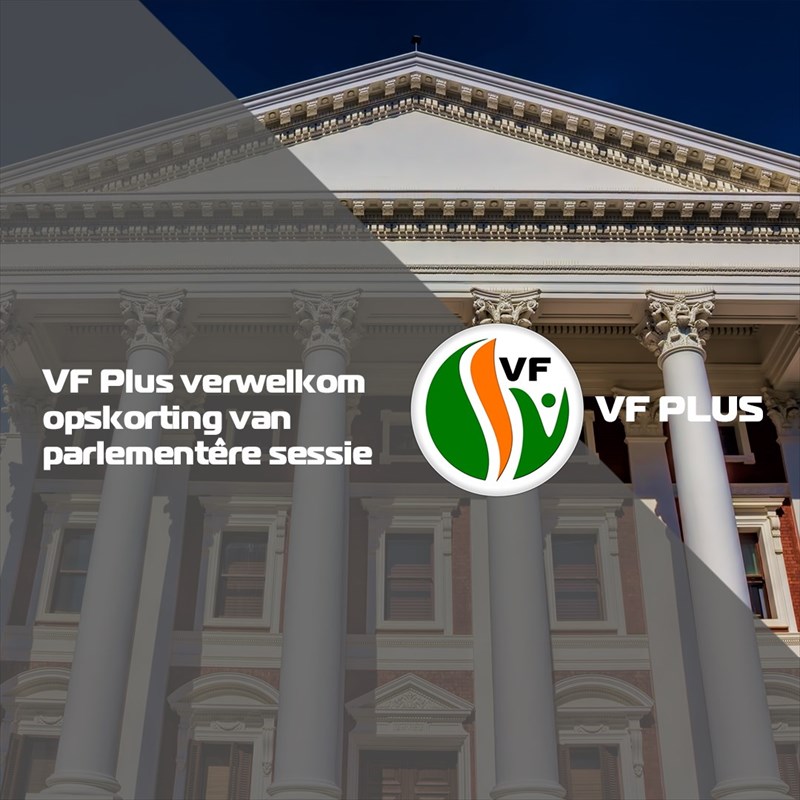 The Freedom Front Plus welcomes the decision by the parliamentary chief whips' forum on Tuesday to cut short the parliamentary session in line with the measures outlined by President Cyril Ramaphosa to contain the spread of the Coronavirus (Covid-19).

All non-essential gatherings of more than 100 people have been discouraged by the President as part of the containment effort.

The National Assembly will now meet only on Wednesday morning to finalise constitutionally mandated legislation and the Division of Revenue Bill.
This will allow Parliament to meet the deadlines set by the Constitutional Court on certain legislation and also provide funding for the functioning of provincial and local government.

The early rising of Parliament on leave and recess will be a significant contribution to the national effort to contain the spread of the virus.

The early recess of Parliament is for an indefinite period dependent on the behaviour of the Coronavirus in South Africa and President Ramaphosa will meet the leaders of all political parties on Wednesday morning to discuss the developments.