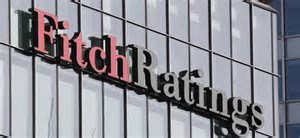 Fitch Ratings' downgrading of South Africa to junk status, show that the tsunami of recklessness that president Jacob Zuma started with his last cabinet reshuffling, is still rolling strongly over the South African economic landscape, says Adv Anton Alberts, VF Plus chairperson and parliamentary spokesman on economics.
Adv Alberts says it can be expected that Moody's will do the same and that South Africa would then have total junk status because of pres Zuma and his cadres in the shape of the Gupta family and other blindly loyal Zuma supporters.
He says the only shining light of hope is the growing civil resistance as seen today in gatherings across the country of people from all backgrounds who want pres Zuma to resign.
"It is an important movement because it sends a strong signal to foreign countries and to investors that there is indeed an outcry against pres Zuma and the possibility is there that he might be forced from his office before 2019, or that the ANC will lose its majority in 2019, to be replaced with a responsible coalition government of opposition parties.
"The FF Plus advises everyone to be careful with their budgets and to reduce debt since we are in tumultuous times. Stability can only recover after the ANC was replaced by a responsible coalition government.
"People should not become discouraged, because the marches today showed that the power is in the hands of the public to bring the necessary changes to government," Adv. Alberts said.
Contact numbers: 082 391 3117 / 083 419 5403