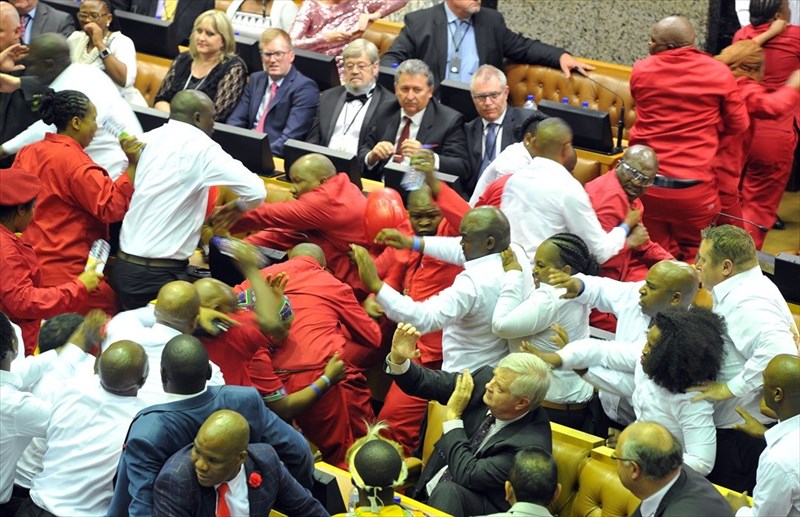 President Jacob Zuma's State of the Nation address did not reveal anything practical which will allow South Africa's economy to grow, and his focus on white people as if they control the economy, still fill all the top posts, and still earn more than black people is nothing other than a racist attack on white people, Dr. Pieter Groenewald, Leader of the FF Plus, says.
Dr. Groenewald says the president is abusing white people in the process as a smokescreen to hide his own inability and incompetence.
"To make an economy grow, he should rather place a moratorium on affirmative action and black economic empowerment. It is a pity that so many stumbling blocks are being placed in the way of white people, as they would like to make a contribution to make the economy grow and to create jobs.
"The only thing President Zuma said in his state of the nation address about the so-called radical economic transformation is the decisions which the ANC had taken in January at the ANC's Lekgotla, which makes it clear that the ANC's interests are being placed first and not that of the country.
"With regards to land reform, the president creates the further uncertainty when he says he will use the Expropriation Act to speed up land reform. It will only lead to food insecurity being threatened.
"There are institutions which have already said that they will be challenging the Expropriation Act in the Constitutional Court.
"The only way in which the ANC can speed up land reform is to get rid of the cumbersome bureaucracy and incompetent officials and enforce the principle of willing buyer- willing seller.
"At least 5% of South Africa's agricultural land comes onto the open market annually. With the current drought, there are many farms which are being offered at a price below market value.
"It is clear that the ANC is completely politicising the land issue to compete with the EFF. This only flares up emotions, and is a recipe for friction and instability in South Africa," Dr. Groenewald said.
Contact no.: 083 627 4397 / 083 419 5403