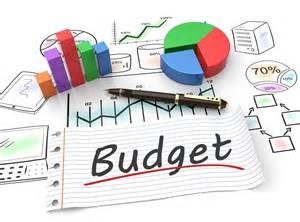 It is a pity that minister Pravin Gordhan did not have the courage to broaden South Africa's tax base by increasing VAT. With the budget announced today, it is only a handful of taxpayers who will have to steer the tax coach further, Dr. Pieter Groenewald, Leader of the FF Plus, said.
Dr. Groenewald said today's budget of the minister of Finance is not good news for already heavily burdened taxpayers as personal income tax was again increased.
"The FF Plus says it is a pity that the VAT was not increased with at least half a percent. Certain basic foods are excluded from VAT and an increase would not have affected the poorest of the poor.
"What an increase would have meant is that the country's tax base would have been broadened. There are currently only 4 million taxpayers that pay more than 90% of the country's personal income tax, and so have to look after the country's 55 million people.
"By over-taxing them year after year will lead to the tax cow being milked dry very shortly. A VAT increase would also have meant that a larger portion of the population would have helped to supplement the treasury.
"There are concerns about the sovereign debt of R2,2 billion (51% of the country's GDP) which is about twice the amount of the revenue of the state. The interest on the debt amounts to R169 million per annum and it is not sustainable. The minister's target is to reduce the debt to about 48% of GDP.
"On the positive side are the minister's comments that stricter action will be taken against public servants, that spending in government departments will be restricted further, and public servants will be held accountable for irregularities and waste.
"These promises had been made previously, and the FF Plus would like to see what the results of these promises in actual fact are. The minister has to say how many public servants had been caught and prosecuted for corruption and the FF Plus will be putting this question to the minister.
"He also previously said that savings measures will be enforced on the purchase of luxury vehicles, conferences and travel and subsistence costs. We would like to hear what the results of these measures are, otherwise it remains mere lip-service.
"It is, however, still clear that Gordhan is doing everything in his power to ensure a stable economy, and despite many restrictions, presented his budget in such a way that on the one hand he deals with social grants, and on the other also draw investors.
"He succeeds with this to a certain degree, but the problem is that all this good work is being undone by Pres. Jacob Zuma. The moment the president opens his mouth, he creates uncertainty and destroys all the good attempts of Gordhan," Dr. Groenewald said.
Contact no.: 083 627 4397 / 083 419 5403