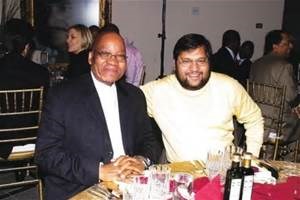 A desperate struggle for survival and to rescue his career. This is nearly the only conclusion that can be made from the urgent interdict that President Jacob Zuma had applied for to prevent the Public Protector's report on state capture is released tomorrow (Friday 14 October), Dr. Pieter Mulder, Leader of the FF Plus says.
Dr. Mulder says the PP, Adv. Thuli Madonsela has given President Jacob Zuma time since March of this year to cooperate with her and respond to her questions. He was clearly not prepared to cooperate.
"If the President Zuma is innocent and has nothing to hide, why did he not cooperate with the PP? Why suddenly this panicked reaction?
"From a technically legal point of view, an application for an interdict may be correct, but the perception of the outside world will, without a doubt, be that the president is guilty and is trying to avoid the findings.
"The fact that he had even recently tried to convince the PP to hand the investigation over to her successor, Adv. Busisiwe Mkhwebane strengthens the perception that he tried to prevent Adv. Madonsela from releasing her report.
"It creates the impression that President Zuma is of the opinion that Mkhwebane will protect him and that unfortunately already contaminates her, even before she has taken up her position as PP.
"Interim reports are par for the course. The person or persons mentioned in the reports also know that they will be offered an opportunity to react to the reports' contents.
What we see here, are signs of an endgame regarding President Zuma's career," Dr. Mulder says.
Contact no.: 083 419 5403 / 082 674 6670