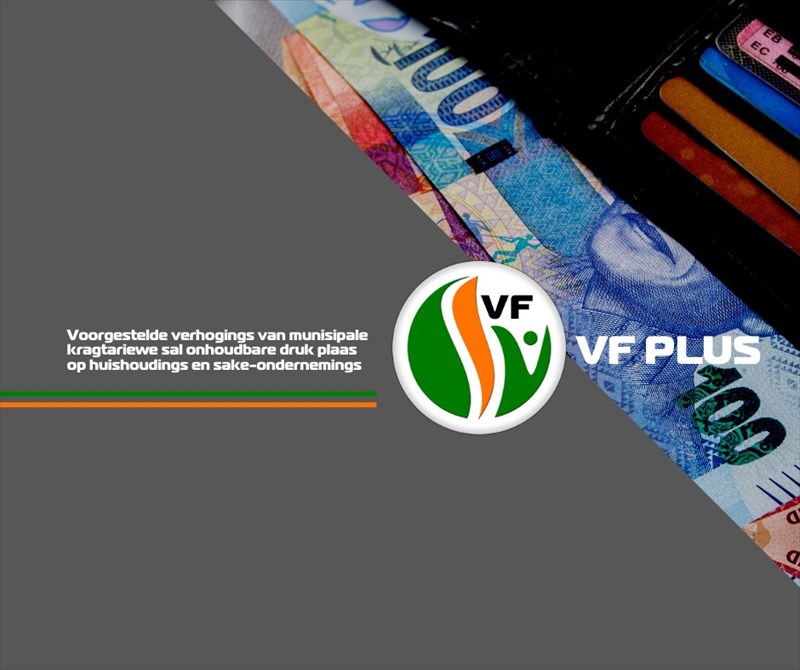 The implementation of the recently proposed tariff hikes for power, which comes into effect on the 1st of July 2021 at municipalities, is unsustainable and does municipal residents an injustice. The compound inflation-related increases, as budgeted for by municipalities, together with the announced national increase of 17,8% effectively brings the hike to more than 20%.
In light of the shocking revelations about the enormous extent of corruption at Eskom, which overshadow all the previous estimations, this tariff hike is a crying shame.
The latest reports indicate that corruption-riddled tenders amounting to R178 billion, which have already been identified by the Special Investigating Unit and private investigators, demonstrate that Eskom has been driven to the very edge of ruin by corrupt ANC politicians and state capturers.
It is equal to an amount of approximately R3100 for every single citizen or about 700 000 RDP houses. It amounts to nearly half of Eskom's outstanding debt of R411 billion that municipal taxpayers, among others, are now expected to cover.
South African citizens, businesspeople and farmers are, thus, being forced to subsidise the offences of Eskom-crime syndicates.
What makes matters even worse is the fact that these tariff hikes come at time when most productive citizens and job creators are fighting for survival against the effects of the Covid-19 pandemic.
A large number of small to medium enterprises will not be able to afford this excessive increase. More retrenchments, or even the closure of businesses, are the inevitable outcome of the actions of the ANC politicians and their accomplices in state capture.
The ANC government must accept full responsibility for this.
In the upcoming local government elections, South Africans must use their votes to stand up and stand together to liberate South Africa once and for all from this poisonous mix of ANC cadre deployment and corruption.