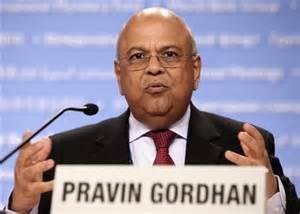 The decision to withdraw the prosecution of minister Pravin Gordhan was the right one, but it does not change the facts that the issue has damaged the credibility of the office of the National Prosecuting Authority (NPA) and its head, Adv. Shaun Abrahams, Dr. Pieter Mulder, leader of the FF Plus said.
Dr. Mulder says it was clear from the start that the case against minister Gordhan, Oupa Magashula, and Ivan Pillay was not based on bona fide reasons and Adv. Abrahams must resign to restore the public's faith in the NPA.
"Adv. Abrahams was fully aware of the impact that a decision to prosecute Gordhan would have following the huge economic implications of Nenegate. It, therefore, stands to reason that he had to make doubly sure that there was a prima facie case with sufficient evidence before the decision was taken to prosecute.
"This morning showed that the decision to prosecute was ill-considered, which strengthened the impression that the issue was politically driven," Dr. Mulder said.
Contact no.: 083 419 5403 / 082 374 3370