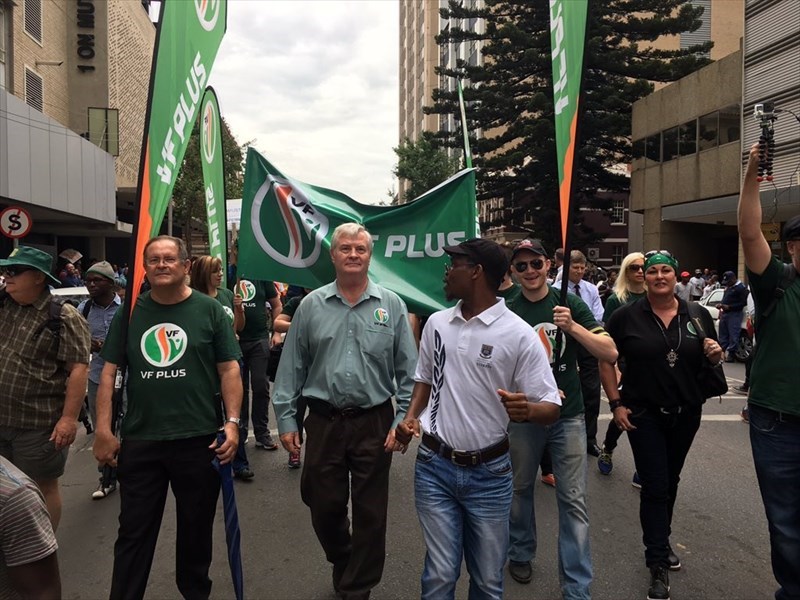 South Africans of all races and groups today united in their thousands across the country, and even overseas, to send out a strong message that the corrupt leadership of president Jacob Zuma will no longer be tolerated, says Dr. Pieter Groenewald, leader of the FF Plus.
Dr. Groenewald participated in the march from Church Square to the Union Buildings in Pretoria. The action was organised by SaveSA.
According to Dr. Groenewald, it is clear that the discontent towards pres, Zuma and the ANC have united South Africans across colour and political boundaries.
"The citizens of South Africa gathered in peace and harmony today in an impressive display of solidarity that should sound the signal loud and clear to the ruling party that the president is no longer welcome.
"This gesture of unity will grow in momentum and everyone in the ANC will soon have to realise that pres. Zuma is not only destroying the country, but also the ANC.
"The message of the FF Plus is that it is time to change the system of government. Currently, the system allows one man and one party to have all the power and that enables the abuse of it. South Africa must have a federal system where the president has limited powers and people have more say in their own affairs.
"It is clear that the ANC is failing to acknowledge the diversity of South Africa and is unable to govern the country based on healthy democratic principles.
"The point of reference for the country's government should be what is in the best interest of its people and the utilisation of its taxes free of corruption.
"The message sounded today by all participants and different organizations with different political policy views are one of the necessity of economic growth and the fact that the country should be a corrupt free and safe place for all its people," says Dr. Groenewald.
Contact numbers: 083 627 4397 / 083 419 5403