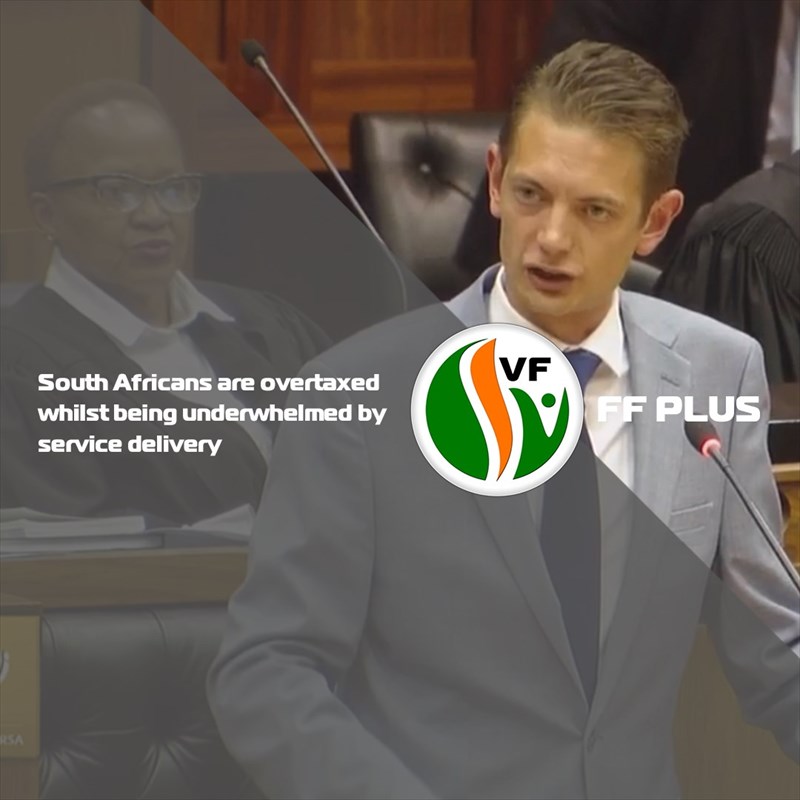 South Africa is being pushed closer and closer to a fiscal cliff through the economic crisis created by the African National Congress's (ANC) economic mismanagement, looting and corruption. In the process South Africans are overtaxed whilst being underwhelmed by service delivery.
The massive public sector wage bill and the failure of service delivery, in areas such as health, the Road Accident Fund, and unemployment insurance are key areas in the crisis facing the country.
The policy uncertainty of the ANC means that no investor can be sure of getting a return on investment. Government should be creating a conducive environment for the private sector to invest in the country.
Another huge problem is the power of trade unions who said they would not allow the cuts to the public sector wage bill that were needed.
Citizens contribute to the Road Accident Fund by means of the fuel levy but when they need to claim against the fund, a claim takes years to be settled. Employees contribute to unemployment insurance but when they become unemployed a claim takes months to pay-out.
Residents pay rates and taxes but find sewage running in the streets and potholes in the roads. Citizens pay tax but when they fall sick, they find substandard hospitals.
Government should stop allowing exploitation of its resources and should start earning tax through service delivery rather than just collecting it.