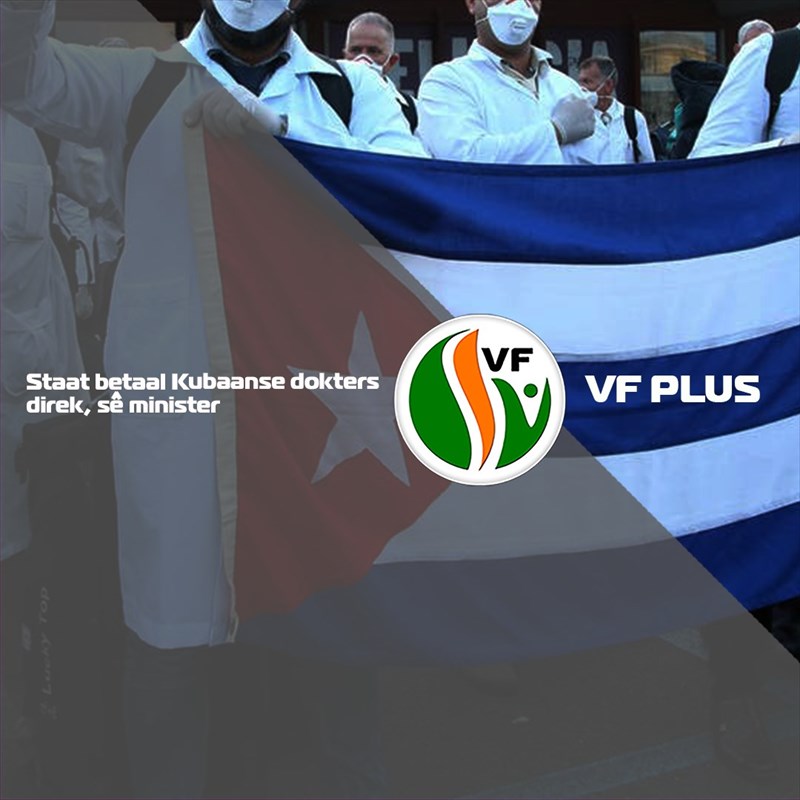 Despite media reports to the contrary, the reply by the Minister of Health, Zweli Mkhize, to a parliamentary question by the FF Plus indicates that the Cuban doctors and field workers working in South Africa will receive their pay directly from the South African government.
Since the Cuban medical team's arrival in South Africa, there were rumours circulating that the Cuban government would get the biggest portion of the R239 million.
Minister Mkhize says that the money will be paid directly into the personal accounts of the medical team members, but whether there are arrangements in place for the money to be transferred to the Cuban government at a later stage remains an open question.
In response to the question of how long the medical team will remain in the country, Minister Mkhize merely said that they will stay in South Africa for "as long as they are needed". The existing arrangement covers a period of twelve months, it will be reviewed every quarter and the target date for the team to return to Cuba is May 2021.
With regard to the expense of R239 million, the FF Plus is of the opinion that the amount is exorbitant, not matter who receives it, because most members of the medical team are just field workers.
There is enough expertise among the retired and unemployed medical personnel and experts right here in South Africa – they could have done the work and it is unacceptable that these people were not appointed instead. According to the South African Medical Association (SAMA), the majority of its 15 000 medical doctors were willing to do the work.
The Minister added in his reply that the travelling costs for the team's return will be paid by the "receiving country", which is Cuba in this case.

Contact details: 083 627 4397 / 065 801 7216