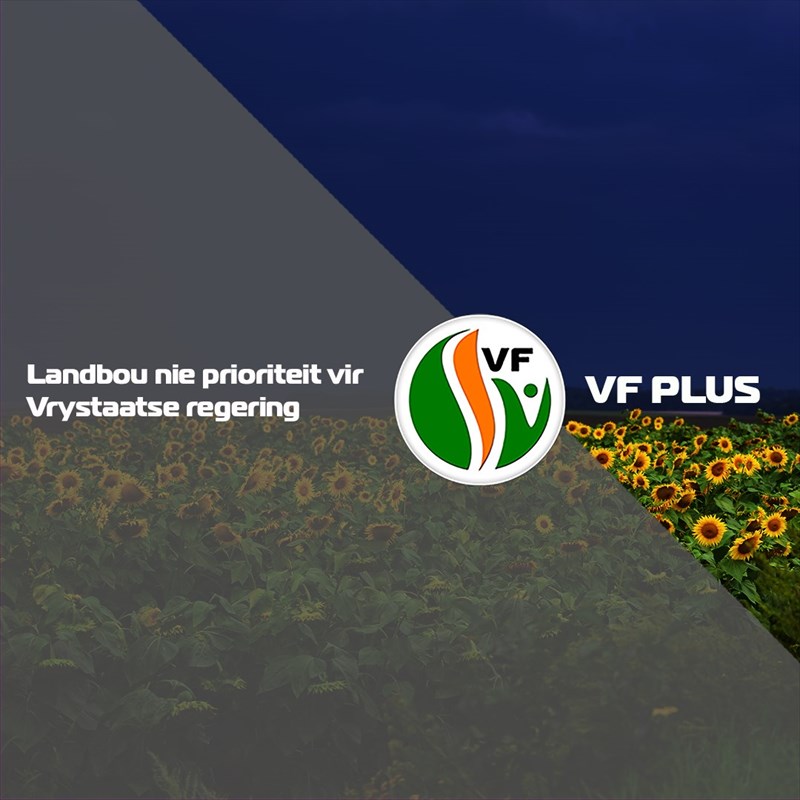 The Free State government has shown time and again that it does not consider commercial agriculture as important.
The rural safety plan is not being implemented effectively in the Free State and, thus, farmers are left to fend for themselves. The rise in farm attacks in the Free State over the last few months points to a crisis situation and it serves as proof that the government is failing to ensure rural safety.
In addition, the provincial government failed to make use of the opportunity to apply for drought relief funds and this bears testament to the government's indifferent attitude towards farmers and that farmers cannot rely on the government for support or aid in times of need.
The FF Plus strongly condemns the wave of farm attacks that has recently swept through the province as well as the cruelty of these attacks. The sudden rise in attacks in the Free State and the associated brutality must be viewed and condemned as acts of terrorism.
South African farmers' battle with the elements, particularly the current severe drought conditions, already means that they are fighting just to survive. They cannot be expected to fight against crime as well.
It is a shame that farmers and their families are living in fear and face the reality of the inhuman way in which farmers are slaughtered every day. No one deserves to go through the hell of the trauma, pain and death that go hand in hand with a farm murder.
The FF Plus will not cease to fight against farm attacks and murders. The party also demands that the Free State government must account for its negligence in applying for drought relief in time. Lastly, the FF Plus wants to encourage farmers to be independent and take charge of their own safety where the government fails to do its duty to ensure rural safety.

Contact details: 083 743 2042