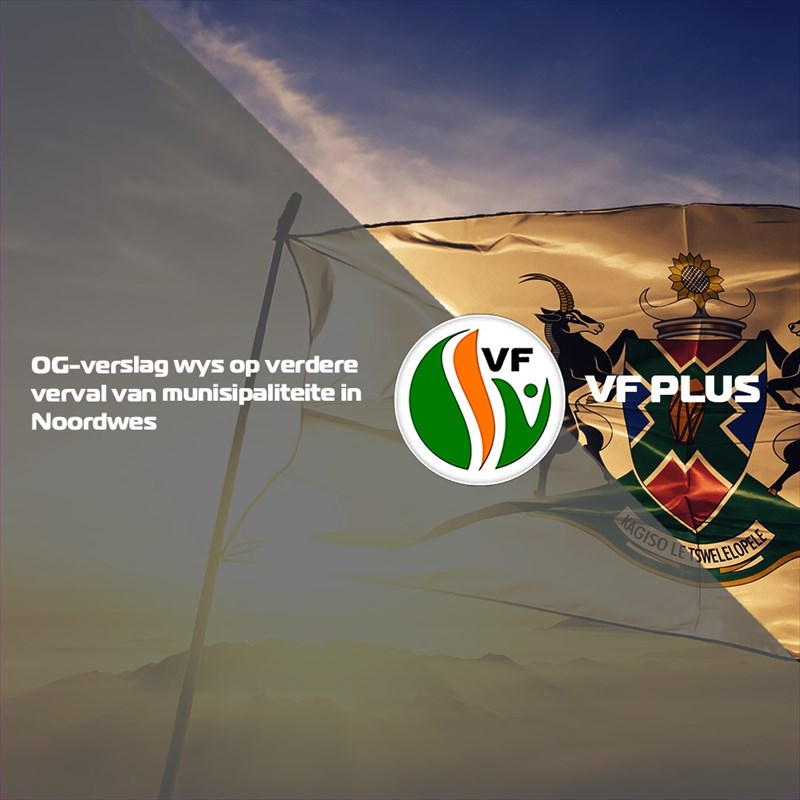 The report published by the Auditor-General (AG) on municipalities' performance as regards the Municipal Financial Management Act provides damning evidence of deterioration and mismanagement at municipalities in the North West province.
According to the AG, North West municipalities' performance has declined and not a single municipality received a clean audit nor an audit opinion without any material misstatements.
Half of all the municipalities' audit opinions for the 2018/2019 financial year are adverse, which means that these municipalities' financial statements clearly reflect material misstatements that are not limited to a specific amount or that the misstatements relate to a significant part of the financial statements.
What makes the poor audit performance, based on the municipalities' financial records, even worse is that a staggering R227 million was paid to consultants to draw up these financial statements.
The AG condemns the fact that now 82% of all the municipalities in the North West urgently require intervention compared to 69% in the previous financial year.
There are two critical steps that must be taken to improve matters at municipalities; the first is to implement a process of decentralisation by dividing large municipalities into smaller, community-based management units and the second is to amend legislation so that municipal managers and political leaders can be held accountable more effectively.
This is the only way to keep North West municipalities from totally collapsing.

Contact details: 079 885 1135