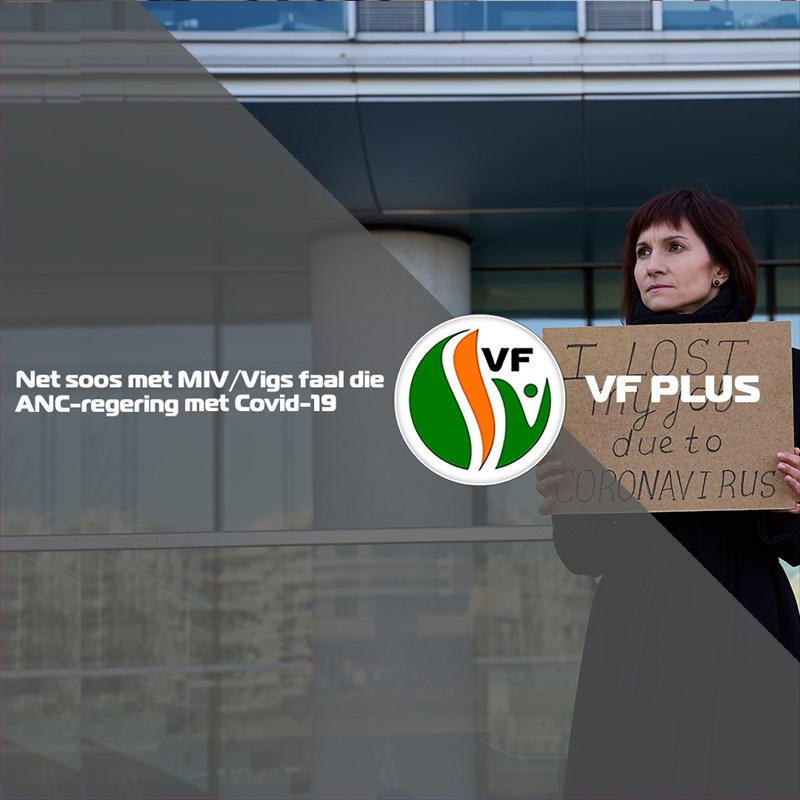 (Debate in NCOP)
As in the past, with the ANC government's poor TB treatment and its initial fumble with HIV/Aids, which possibly caused 300 000 needless deaths, the government is now also failing the people of South Africa with the way in which it is handling Covid-19.
The government misled the people of South Africa when it tried to persuade them that the draconian lockdown, which is fast approaching its 100th day, was in the best interests of South Africans, their safety and the economy.
The initial lockdown period that President Cyril Ramaphosa announced in March this year was only supposed to last 21 days and according to him, the aim was "to flatten the infection curve". Even then it had posed a real threat to the survival of certain economic sectors.
It is now becoming increasingly clear that the President has greatly misled the nation to believe that the drastic restrictive measures are in the public's best interests.
He has given the Minister of Cooperative Governance and Traditional Affairs, Nkosazana Dlamini-Zuma, free reins to enforce the most draconian lockdown regulations in the world on South Africans.
Small- and medium-sized business enterprises, that cannot comply with black economic empowerment targets due to their size, are among the hardest hit – they have been left for dead in what can at best only be described as a covert plot to transform that level of the economy.
The hated phrase 'radical economic transformation' has become a harsh reality and is no longer just ideological rhetoric.
The sad truth is that all South Africans, black and white, have been adversely affected by the ANC's decision to enforce a state of national lockdown to try and cover up 26 years' worth of its own failures on all levels and in all forms of government.
The only outcomes are a rapidly rising unemployment rate, greater dependence on the government and more comprehensive institutional racial division and tension. As a last resort, many citizens were forced to approach the courts to fight for their survival.
The people of South Africa and the FF Plus will, however, not back down. When a country, a nation, has been brought to its knees, it does not necessarily mean that it has been defeated. The people of this country will be empowered by their Creator to overcome even these challenges to emerge victorious.

Contact details: 079 885 1135