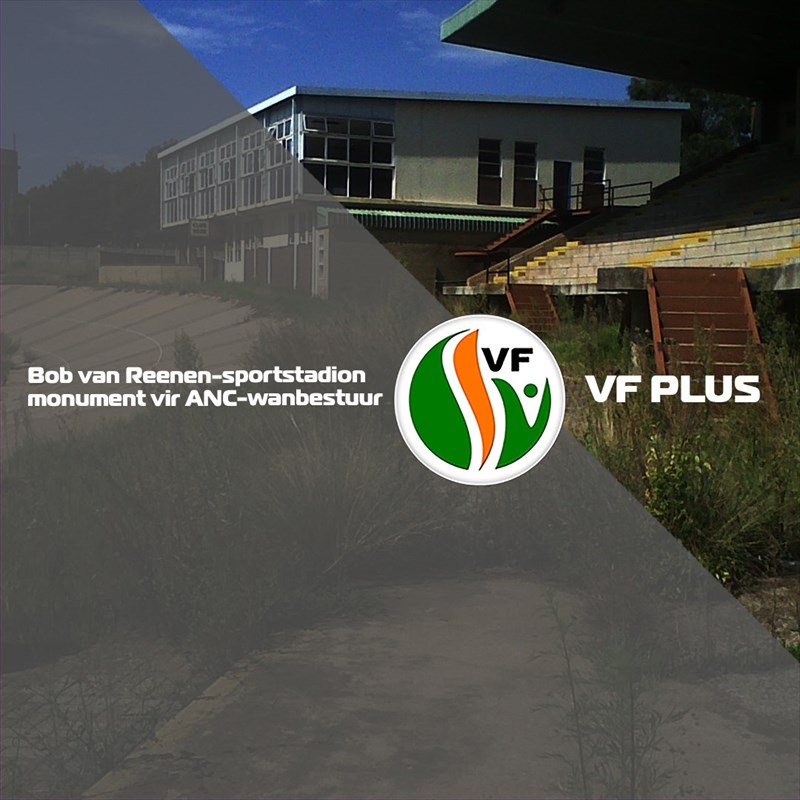 The ANC in Gauteng is being dishonest when it says that there are plans to upgrade the Bob van Reenen Sport Stadium in Krugersdorp as no money was allocated to such a project in the 2020/21 budget.
The Stadium came up for discussion during the budget vote debate on sport in the Gauteng Legislature. In response to a question posed by the FF Plus, the MEC for Sport, Arts and Culture, Mbali Hlophe, said that they are considering upgrading the once glorious sports landmark so that schools and the community can use it.
The sports complex that once offered a variety of sporting activities, like athletics, rugby, cycling, boxing, wrestling, karate and gymnastics, has been laid to waste and the FF Plus estimates that it will cost a few hundred million rand to fix it up so that it can be used again. The entire tartan track will have to be replaced – probably the most expensive item to repair.
More than 20 years ago, the original Stadium was partly demolished to make space for a new soccer stadium which would have served as the home grounds for the Kaizer Chiefs soccer club. Its construction, however, never even started.
Over the years, all the promises made by Mogale City and the Gauteng province came to nothing.
The Stadium really started to deteriorate at the time of the former mayor of Mogale City, Lentswe Mokgatle. Under his leadership, and also his successors' and other provincial political officials', the millions of rand earmarked for the repair work was not spent.
In their 2014/15 budgets, both Mogale City and the Gauteng province allocated funds to the Stadium's upgrade. The provincial Department of Sport allocated an amount of R314 million from its budget to the improvement of the Stadium's changerooms.
Shortly after the work was completed, all the basins, toilets and showers were looted leaving behind empty changerooms. A transformer was also procured, but it did not have the capacity to supply the entire Stadium with power. It was later removed.
In 2015, the FF Plus engaged with the then MEC for Sport, Arts and Culture, Lebogang Maile, as well as the former Gauteng Premier, Nomvula Mokonyane, to discuss the Stadium. Both of them were full of promises and undertook to see to it that the Stadium is upgraded, but nothing came of it. The millions of rand budgeted for it also disappeared without a trace.
Nowadays, the Sport Stadium is a sad and dilapidated monument to the ANC's corruption, mismanagement and empty promises of nearly two decades.
The FF Plus sent a written question to the Premier, David Makhura, requesting a report on the financial mismanagement of the ANC politicians and officials who were involved in the supposed repair and re-development of the Stadium.

Contact details: 071 604 9498