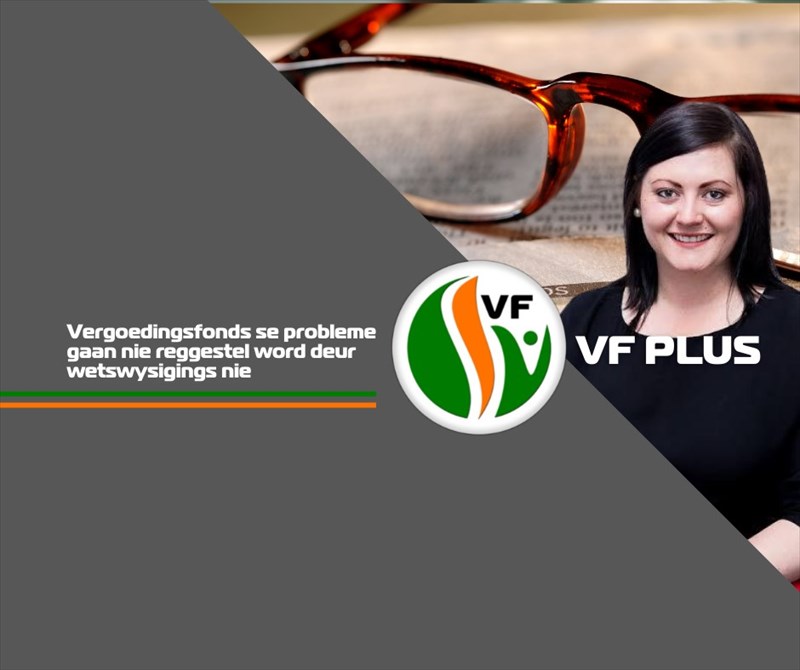 (Parliamentary debate: Compensation for Occupational Injuries and Diseases Amendment Bill)
The biggest flaw of the Compensation Fund, resulting in its dire financial position and poor service delivery, is poor management as well as an utter lack of political will to do anything about it, consequently, there is no improvement in the situation year in and year out.
Initially, the legislative amendment aimed to completely do away with third-party administrators that reduce the administrative burden on medical service providers and indirectly fulfil an important watchdog role over the functioning of the Fund.
The proposed amendment of Section 73 of the Compensation for Occupational Injuries and Diseases Act is aimed at doing away with third-party administrators by declaring the cession of medical service providers' claims against the Fund to these third-parties unlawful. Third-party administrators do not hesitate to hold the Fund accountable by means of legal action, which sparked the suspicion that it is the main reason why the Department of Labour and Job Creation wants to get rid of these administrators.
Although the initial amendment, which prohibited the cession of medical claims, has now been revised to allow it, third-party administrators are still required to register with the Fund and such registration is subject to as yet unknown criteria. It is irrational and comes down to over-regulation.
The Compensation Fund manages approximately R60 billion and receives approximately R9 billion from employee contributions annually. The Auditor-General (AG) has issued it seven consecutive qualified audit reports and yet no-one is held accountable. Millions of rand in the form of claims is owed to employees and medical practitioners.
The amendment to include domestic workers in the protection offered by the Act is welcomed, however, the Fund's ability to process additional claims is a cause for concern seeing as it is already struggling to administrate existing claims.