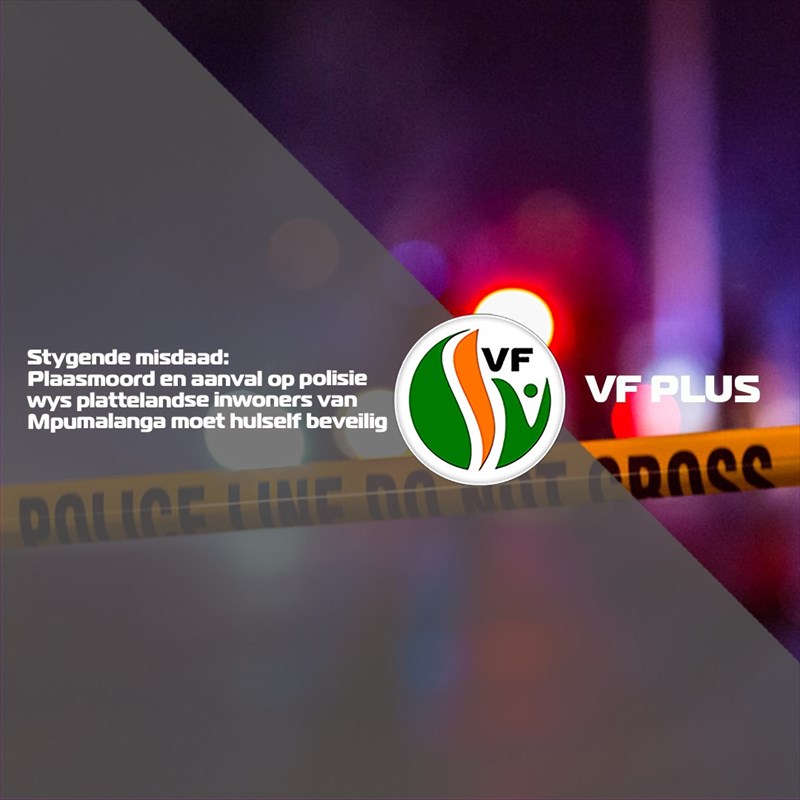 The FF Plus wants to strongly encourage everyone living in the rural areas of Mpumalanga to intensify their security measures, to join their local neighbourhood or farm watch as well as any community policing forums in light of the recent attack on and murder of Mr Albert Küsel and the attack on a police station.
On Tuesday evening (23 June 2020) while watching TV, Mr Küsel was attacked, tied up and murdered in his home on a small holding in Sundra (near Delmas).
Mpumalanga residents, especially those living in the rural and remote areas, must ensure that they have proper safety and security measures in place seeing as the police alone cannot guarantee their safety.
Even police members themselves and their offices have been targeted by criminals in Mpumalanga. On the same day that Mr Küsel was murdered, criminals targeted the Bosbokrand Police Station and the police officers on duty and stole six firearms.
One of the police officers was wounded in the stomach and is in a critical condition in the hospital.
The incident goes to show that criminals have absolutely no regard for the police service. It also poses a further threat to Mpumalanga residents' safety seeing as the firearms will probably be used to commit other crimes.
One cannot help but wonder how ordinary citizens are supposed to feel safe and secure in their own homes if trained police officers are attacked and robbed in a police station, which is the supposed to be a symbol of safety and security.
The FF Plus expresses its deepest condolences to Mr Küsel's next of kin.

Contact details: 084 652 9164 / 076 687 2830