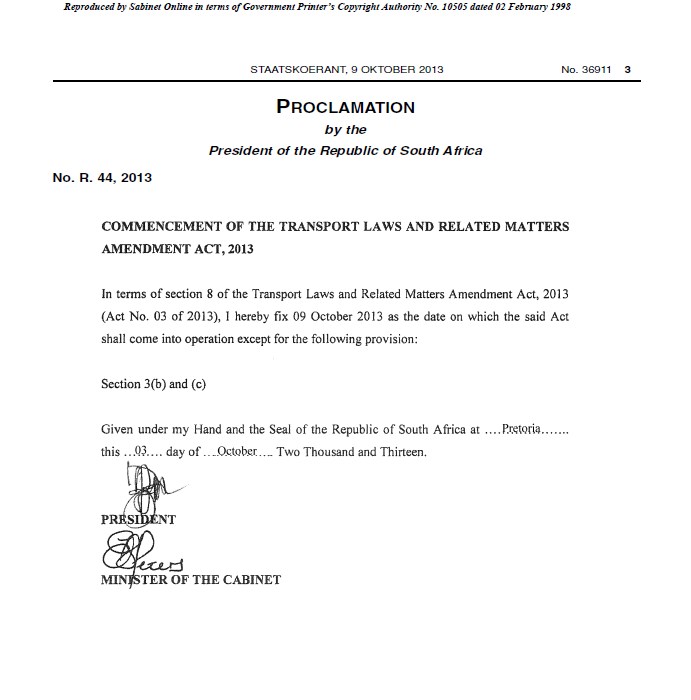 The South African public can now justifiably be worried about SANRAL and the ANC government's future plans with toll roads after the Freedom Front Plus established that two important sections have been postponed indefinitely with the proclamation of the E-Toll Act.
(See attached notice)
Section 3(b) determines that SANRAL has to undertake socio-economic and traffic impact studies in cooperation with the affected local governments and provinces. This must then be made known to the public through a notice in the Government Gazette.
This section was negotiated by the FF Plus and was incorporated in the Act.
Section 3(c) determines that SANRAL has to indicate to the minister what the outcome of the socio-economic and traffic impact studies were, how the comments of the public had been incorporated in the findings and what steps had been taken to lessen the impact as established through the research.
"It appears as if the ANC government and SANRAL are trying to avoid implementing the undertaking of socio-economic and traffic impact studies so that it is easier to implement e-tolls in their own discretion and without having to be accountable to the public about it.
"Capetonians especially will not be able to sleep that easily with the planned N1 and N2 Winelands Project.
"The construction of luxurious new offices for SANRAL next to the N1 in Bellville, amounting to nearly R90 million, spells out the agency's plans for e-tolls in the Cape very clearly.
"According to newspaper reports, the agency has 35 employees in Cape Town. That boils down to nearly R3 million for each employee for office space, if there aren't any other plans at this time for an increase in staff numbers.
"The FF Plus is of the opinion that SANRAL is determined to institute e-tolls in the Cape after it has now been steam rolled through in Gauteng, despite the fierce opposition from all quarters," Adv. Alberts said.
Contact no.: 082 391 3117 / 083 419 5403