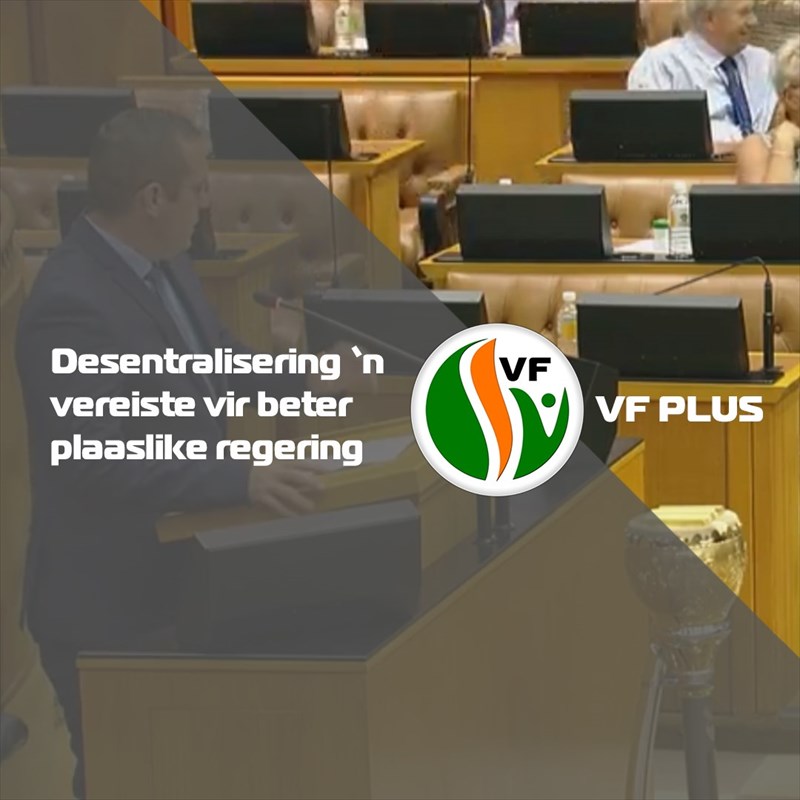 A successful local government is one with a logical approach and simple solutions and the only way to achieve this is by means of decentralisation, which brings municipalities closer to the residents and taxpayers.
Local government's primary function is to act as the main role player and developer of services, delivered to the poor as well, and to cooperate with the private sector to fulfil a proper service delivery role in an accountable and effective way.
Existing means and resources must be fully utilised to create and improve structures so as to communicate effectively with residents and provide services that meet taxpayers' demands and needs.
This, however, is not the case in South Africa. Municipalities are dysfunctional and corruption is rife.
According to the findings by the Auditor-General (AG), there exists almost no accountability and instead of being role players in the development of the economy, municipalities are hindrances.
Qualified and competent officials prefer to work in the private sector earning smaller salaries simply to avoid the stigma of "corrupt official". This creates a growing resistance among taxpayers who are no longer willing to pay for poor or even non-existing services.
An example is the Matlosana Local Municipality in the North West. Utility accounts issued to residents are difficult to understand and in contravention with the Consumer Act. Complaints lodged with the Consumer Commission fall on deaf ears.
The services currently provided to taxpayers are scandalously poor but then they are expected to pay through the nose for it. Even the AG found that there is no political will to do anything to improve the situation.
In the FF Plus's opinion, there is only one way to improve local government in South Africa and that is to replace the ANC government with a competent coalition government, which includes the FF Plus, that will prioritise proper service delivery to the community.

Contact number: 079 409 8342