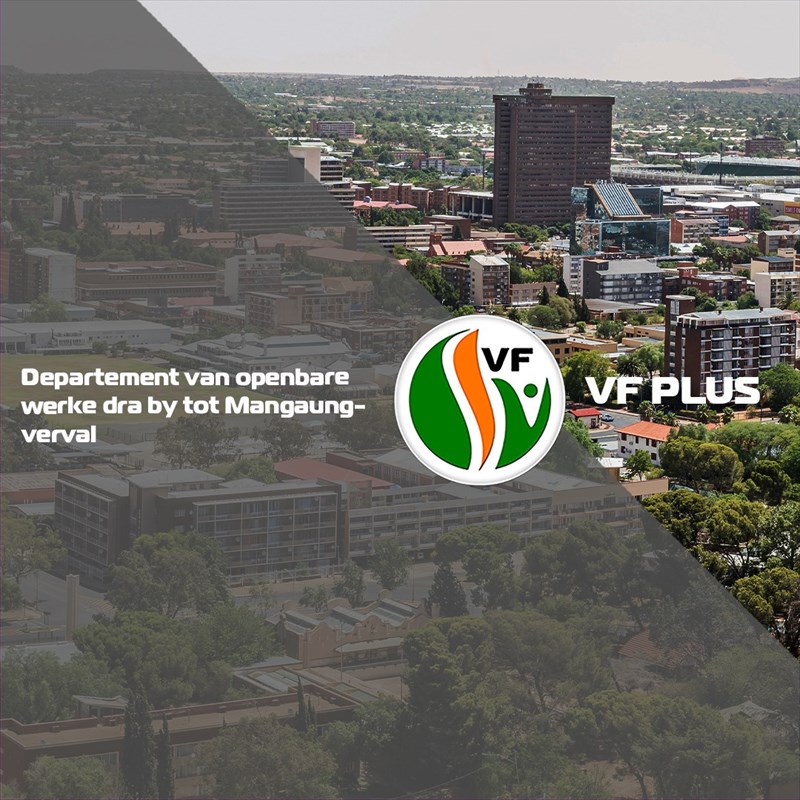 The FF Plus recently had the opportunity to inspect three of the Free State Department of Public Works' municipal accounts. The Department is in arrears with approximately R191 728 on just one of its properties.
The Department's total outstanding debt to the Mangaung Metro Municipality forms part of the provincial government's debt that amounts to approximately R1,5 billion, which comprises about 21% of the Metro's outstanding debtors. If the provincial government paid off its municipal debt, it would already solve many of the Metro's problems.
Provincial departments that do not pay the money they owe to the Metro are effectively depriving Metro residents of the quality service delivery that they are entitled to. The government owes itself money and the seemingly never-ending process of debt shifting from one level of government to the next can no longer be tolerated.
The FF Plus views it as an absolute shame that departments' poor planning and irresponsible financial management are affecting local government, which in turn, has a detrimental impact on residents.

Contact details: 084 206 3375