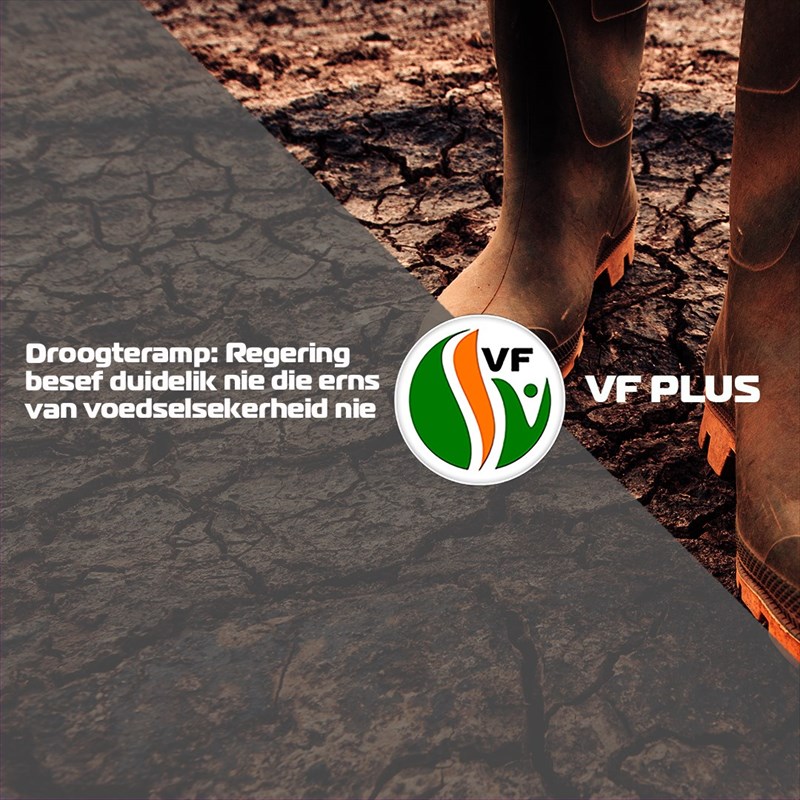 It appears as if the amount of R139 million, which was allocated to help farmers after a drought state of disaster was announced, actually forms part of a social relief fund and is not exclusively earmarked to help farmers produce food for the country.
This conclusion can be drawn from Deputy President David Mabuza's response to a parliamentary question that the FF Plus asked about drought disaster relief for farmers.
Deputy president Mabuza said that no distinction will be made between commercial and subsistence farmers as both must be helped. According to the Deputy President, commercial farmers cannot expect preferential treatment.
He also added that the amount of R139 million, which was earmarked for drought relief, is being distributed among the provinces.
His response makes it very clear that the government does not realise the seriousness nor the extent of the drought problem. The government clearly also does not realise that commercial farmers must first and foremost be seen as those who ensure that enough food is produced for the country.
Subsistence farmers do not really contribute to the country's food security and, thus, it is of cardinal importance that the farmers who put food on our table must be given preference. And in the FF Plus's view, that is exactly what drought relief should aim to do.
Since a national state of disaster was declared in the 4th of March this year due to the severe drought, nothing of the R139 million that was earmarked for relief has been spent.
In general, the government mainly offers support to small-scale farmers.
There are numerous commercial farmers who have either already gone bankrupt or who are facing bankruptcy due to the severe drought. It seriously threatens our food security and results in job losses.

Contact details: 082 674 6670