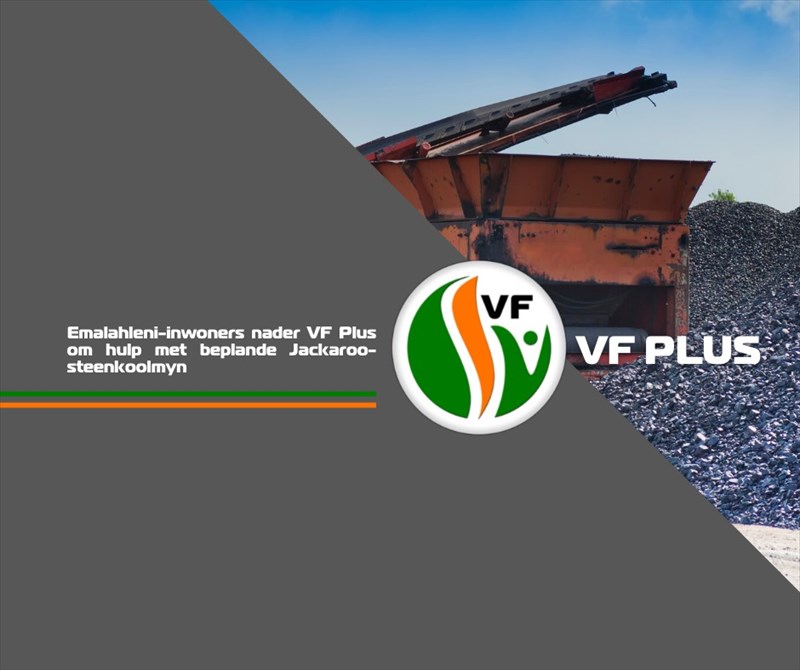 This week, the FF Plus submitted a petition against the planned coal mine at Jackaroo Park to the Mpumalanga Legislature on behalf of the residents of the Emalahleni Local Municipality (Kriel, Ogies, Phola, eMalahleni/Witbank).
The planned coal mine will have a direct and detrimental impact on the residents of Jackaroo Park, Blancheville, Die Heuwel, Riverview, Zeekoei smallholdings, Kromdraai and the surrounding areas.
The farm Kromdraai, known to residents as the land adjacent to Deborah Street in Jackaroo Park, is the area earmarked for the mining development.

Residents are seriously concerned about the impact that the development of the coal mine, by Very Quick Mining, will have on the region's environment, infrastructure and ultimately, the people's health. The company plans to provide the mined coal to Eskom.
Landowners in the area are of the opinion that their property values will plummet as a result of noise, air and environmental pollution.
Another serious cause for concern is whether the mining company will do the required environmental rehabilitation after conducting its mining activities.
The FF Plus has, therefore, sent questions about the planned mining development to the Mpumalanga MEC for Agriculture, Rural Development and Environmental Affairs, Mandla Msibi.
The party lodged a specific query about why an application for mining in such close proximity to a Transnet freight railway line is even being considered because according to Transnet, it is not in favour of the development seeing as it is less than 100 metres from its infrastructure.
The FF Plus will ensure that the concerned Emalahleni residents' objections to the mining development are heard in the Legislature and not swept under the rug.
The Bill of Rights stipulates that every person has the right to live and work in an environment that is not detrimental to their wellbeing or health and that pollution and ecological damage must be prevented.
The FF Plus is encouraging all Emalahleni residents to stand with the party in standing up for their rights.