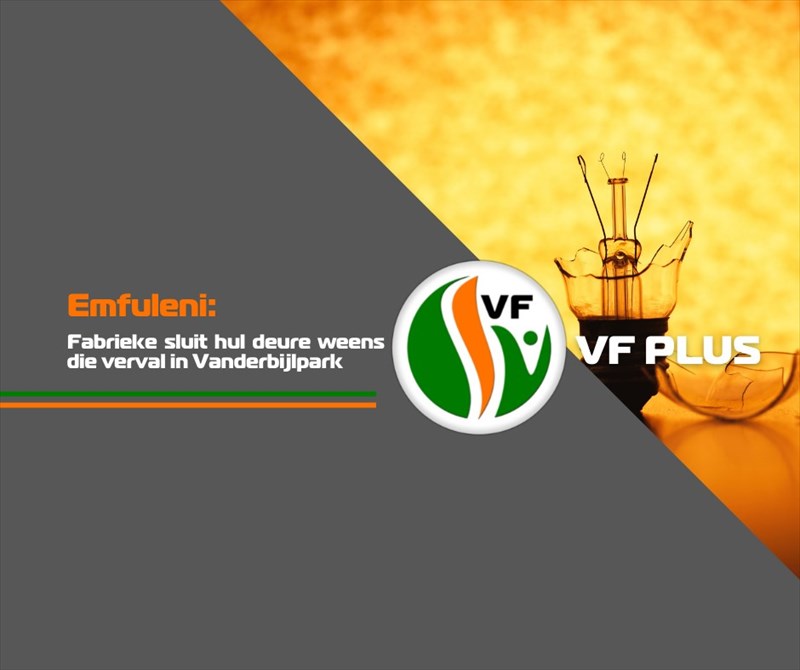 The inevitable closure of a factory in Vanderbijlpark, resulting in 500 people probably losing their jobs, is the direct consequence of the incompetence and inability of the Emfuleni Local Municipality (Evaton, Sebokeng, Vaal Oewer, Vanderbijlpark, Vereeniging) to maintain the local power system.
Since 1 January this year, Vanderbijlpark has had to endure no less than four power outages that have lasted up to 12 hours and as a result, industries are forced to close their doors or relocate to Midvaal, Sasolburg or even Rustenburg.
The withdrawal of these large business enterprises leads to job losses and even greater impoverishment of the people in the area.
The FF Plus has requested the Mayor of Emfuleni, Sipo Radebe, to urgently address the problem and to report on how much of the 2020/21 budget was spent on maintaining and upgrading the local electricity network.
An amount of R165 million was originally allocated to maintenance and upgrades.
Last year, Emfuleni was plagued by frequent power outages as various substations caught fire, which left several residential areas without power twice a week for hours, or even days, on end.
The Emfuleni Municipality has failed its residents miserably and seeing as it is basically bankrupt, service delivery is unsustainable. A shortage of officials who possess the necessary skills and qualifications is one of the main reasons why proper maintenance is not done on a regular basis.
Some of the appointed contractors are incompetent as well; in some cases, they have had to fix the same problem seven times.
The FF Plus blames the utter decay and decline of this Municipality on years of financial mismanagement, corruption, self-enrichment, squandering and the misguided priorities of the ANC.

Contact details: 076 616 2124