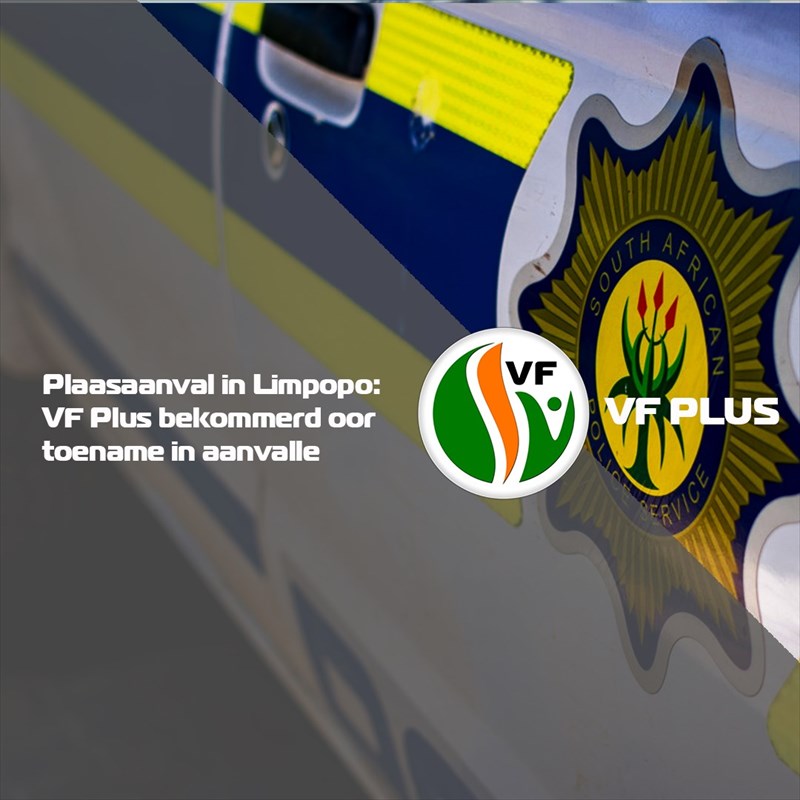 The FF Plus in Limpopo is concerned about the rise in farm attacks and murders during the period of lockdown after Mrs Joekie Nortjé (82) and her son Johan (62) were attacked by four suspects on their farm Nooitgedacht outside Louis Trichardt in Limpopo just after 07:00 this morning.
This is the second attack on the elderly lady and her son in less than a year.
This attack serves as clear proof that the police force cannot do its duties properly without the help and support of farm and neighbourhood watch groups and community policing forums, especially during the Covid-19 lockdown period.
Last week during a meeting with the Premier of Limpopo, Stanley Mathabatha, the FF Plus pointed out that these safety organisations must start functioning again as soon as possible to help ensure the safety and security of the community.
The agricultural community is particularly vulnerable during the lockdown period and the FF Plus's leader, Dr Pieter Groenewald, has requested the national government and the Minister of Police, Bheki Cele, to allow private security structures to start functioning again numerous times already.

Contact details: 066 024 4623