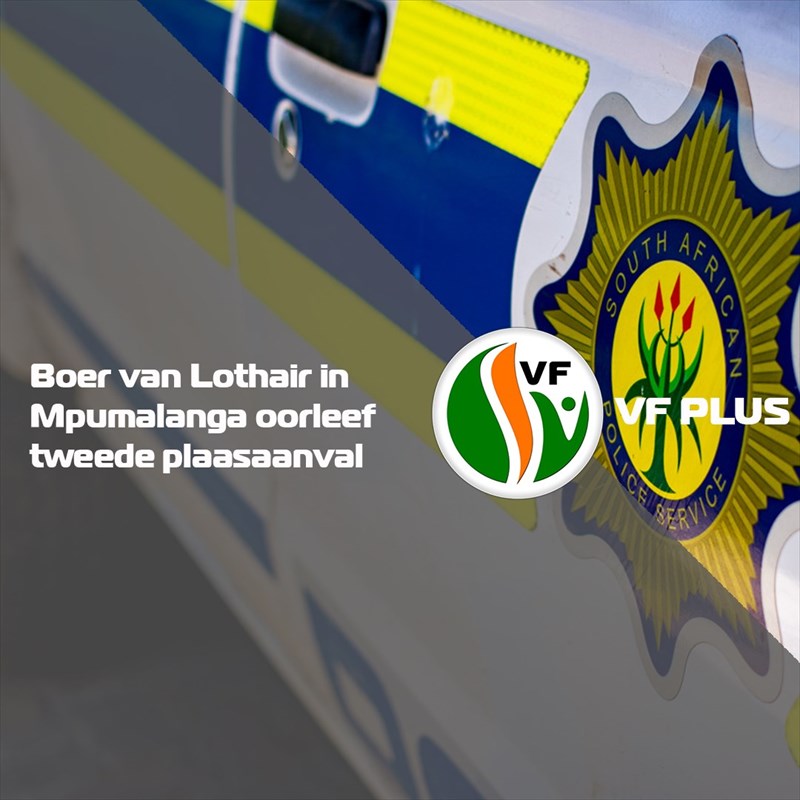 An elderly farmer from Mpumalanga was recently attacked and seriously injured on his farm for the second time. The FF Plus is calling on all farmers in the province and elsewhere not to relax their vigilance during the 21-day lockdown period.
Mr Jan Randall (75), a well-known and respected cattle farmer from the farm Lothair, was wounded in the leg when robbers attacked and robbed him. Mr Randall was able to escape and sped away from the scene.
He is currently being treated in hospital and his condition is reportedly serious. Mr Randall was previously also seriously injured when he was attacked on his farm in 2018.
The FF Plus wishes Mr Randall good luck and a speedy recovery.

Contact details: 084 652 9164