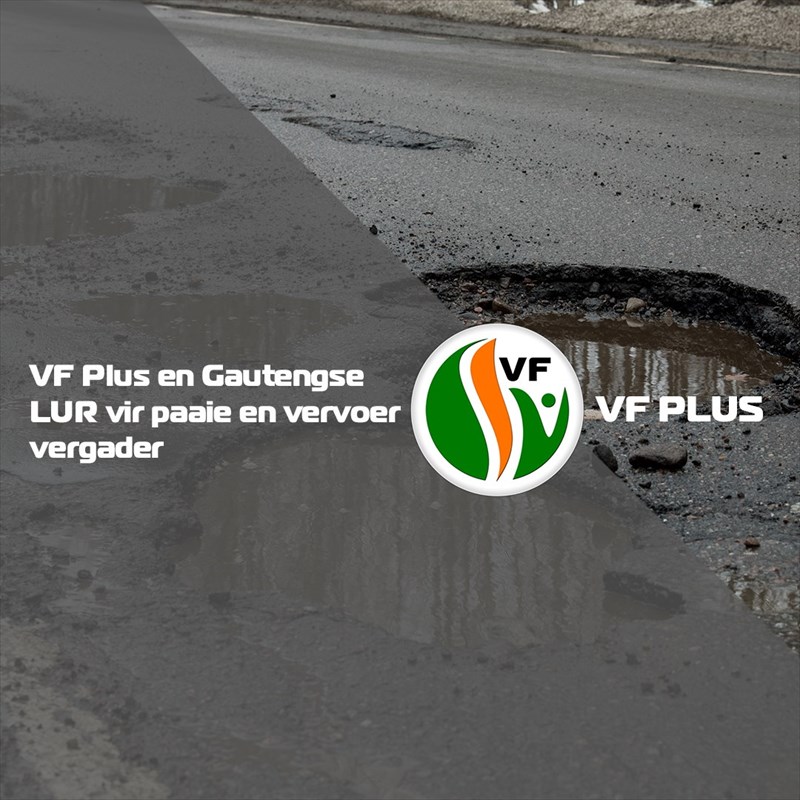 The FF Plus met with the Gauteng MEC for Roads and Transport, Mr Jacob Mamabola, yesterday to discuss the terrible condition of the province's roads.
The party pointed out to Mamabola that after heavy rains, more potholes form on roads and that, in turn, leads to more accidents and the loss of lives.
The FF Plus is particularly concerned about the safety of motorcyclists who make use of the unsafe roads in the province seeing as they have almost no chance of survival if they hit a pothole.
A motorcyclist (43) lost his life on Sunday morning after his motorcycle hit a pothole on the Lanseria road.
Mamabola has undertaken to join the FF Plus in paying a visit to some of the critical roads on Saturday. He has also requested a report on the condition of the roads in the province and has undertaken to monitor the situation and take the necessary action.
The motorcycle industry contributes greatly to the economy and plays an active role in the social upliftment of communities.
The FF Plus and Mamabola also discussed the Road Safety Awareness project in Gauteng and he expressed that he would like it if more motorcycle clubs got involved in the project. The Department has already called a meeting regarding the matter.
Authorities, motorists and motorcyclists must all cooperate as part of an awareness campaign that will ensure the safety of all road users.

Contact details: 071 604 9498