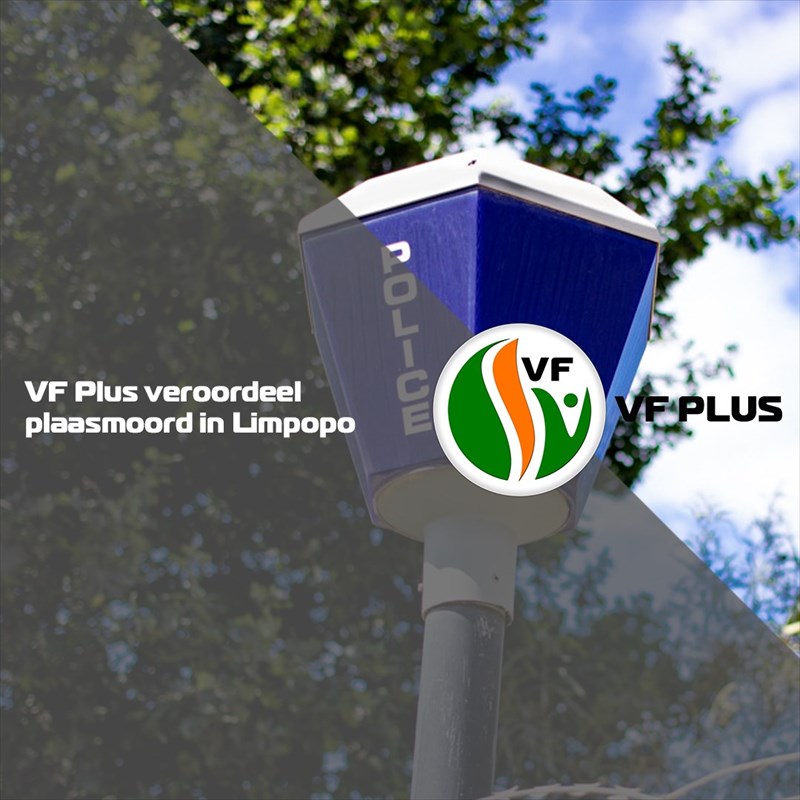 The latest farm attack and murder that took place near Mookgopong (Naboomspruit), Limpopo, makes it clear that this type of crime must be declared a priority crime and must be treated as such.
Mr Alwyn van Zyl (79) and his wife René were attacked in the early morning hours by six assailants. Mr Van Zyl was tied up and strangled. Mrs Van Zyl sustained minor injuries and is extremely traumatised.
Three of the assailants have been apprehended while another three are still at large.
The FF Plus wants to thank the crime prevention organisation, Heritage Protection Group (HPG), and the police for their speedy response and expresses the hope that the other three fugitives will be apprehended soon.
The FF Plus will keep advocating for a special rural safety unit that can focus on preventing farm attacks and that can cooperate with farmers and other safety forums to combat such crimes successfully.
The FF Plus expresses its deepest condolences to Mr Van Zyl's wife, his family and friends and wishes Mrs Van Zyl a speedy recovery.

Contact details: 066 024 4623