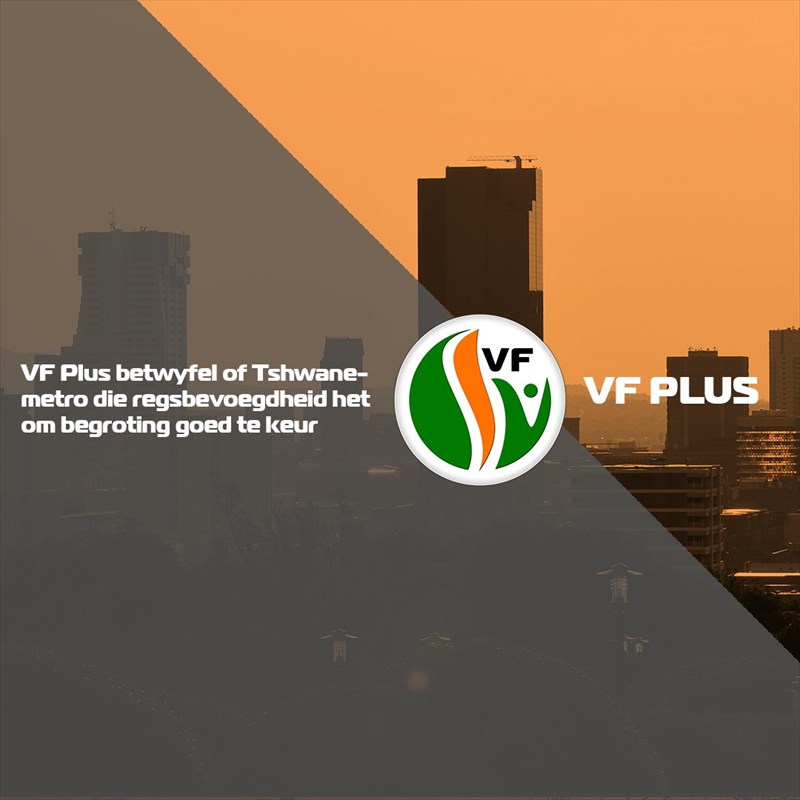 The FF Plus seriously doubts whether the administrators that the Gauteng province appointed to manage the Tshwane Metro Council possess the legal capacity to adopt the proposed budget for the 2020/21 financial year.
The current administration order, in terms of Section 139(c) of the Constitution, is meant to restore stability in the municipal council and under it, only a temporary budget may be adopted.
The actual budget has to be adopted by the municipal council and not by administrators. If the budget is indeed adopted by the administrators, the tariffs could be reviewed and could even be declared invalid.
The proposed tariffs are as follows:
Tariff 2020/21 Proposed increases:
Sewerage 6,6%
Garbage disposal 6%
Water 6,6%
Electricity 6,23%
Assessment rates As per valuation roll
The FF Plus is concerned that the appointed administrators are not taking the current economic climate into consideration and that the increases could cause even more damage to the economy and consumers who are already under immense financial pressure.
The proposed increases are unrealistic and cost-saving measures should be considered instead; with discount for businesses severely affected by the Covid-19 pandemic.
The FF Plus is of the opinion that schools and agricultural holdings' municipal rates and taxes are excessive and, therefore, requests that they must be given discount.

Contact details: 072 815 4053