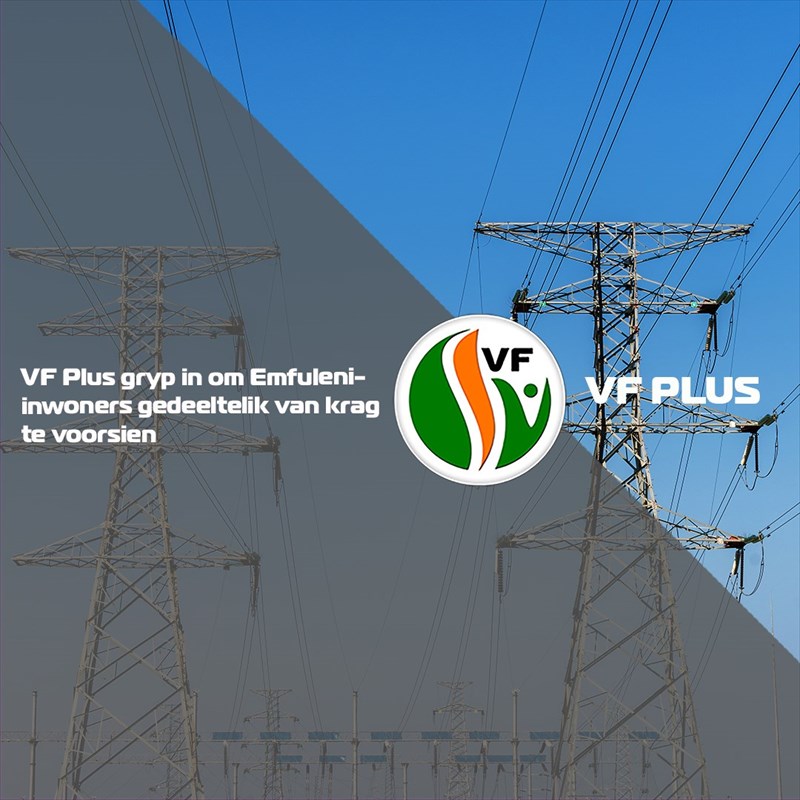 The FF Plus councillor in the Emfuleni Local Municipality (Evaton, Sebokeng, Vaal Oewer, Vanderbijl Park, Vereeniging) had to intervene and help resolve power problems in large parts of Vanderbijl Park after one substation exploded last Friday and another's roof collapsed.
The roof of the SE3 substation, which mainly supplies residential areas in Emfuleni with power, collapsed on Friday afternoon and caused great damage to the substation. Shortly after, the FF Plus, with the help of some businessmen, started to clear the rubble and restored the power supply at least temporarily.
Donations of stone, cement and bricks to help with the repair of the building were also received.
A second substation, which mainly supplies the central-western parts like Stephona Park, Bonnane, Mavango, Bophelong and an industrial area with electricity, partially exploded on Friday afternoon. These areas are still without power.
On Monday evening, residents gathered in front of the substation, burnt tyres and demanded that the Municipality must repair the substation immediately. This very substation has suffered three partial explosions since 2018 due to numerous problems that compelled the FF Plus and donors to donate R240 000 to have its roof repaired.
The blame for the dysfunction of both substations can only be placed on the Municipality's shoulders for its inability to properly maintain electricity networks.
The Emfuleni Municipality, which is under partial administration and accordingly managed by the Gauteng government, has over the last few years allocated the minimum to upgrades and maintenance work in its budget. Substations are dilapidated and electricity networks are overloaded due to the increase in power consumption.
Service delivery in Emfuleni has sadly also not improved since the Municipality was placed under partial administration.
This serves as more proof that the ANC is unable to manage this Municipality in a way that benefits taxpayers.
The FF Plus is busy addressing and resolving service delivery problems in Emfuleni on a daily basis. The party will continue to put pressure on the Municipality to solve the power supply problems once and for all.

Contact details: 076 616 2124