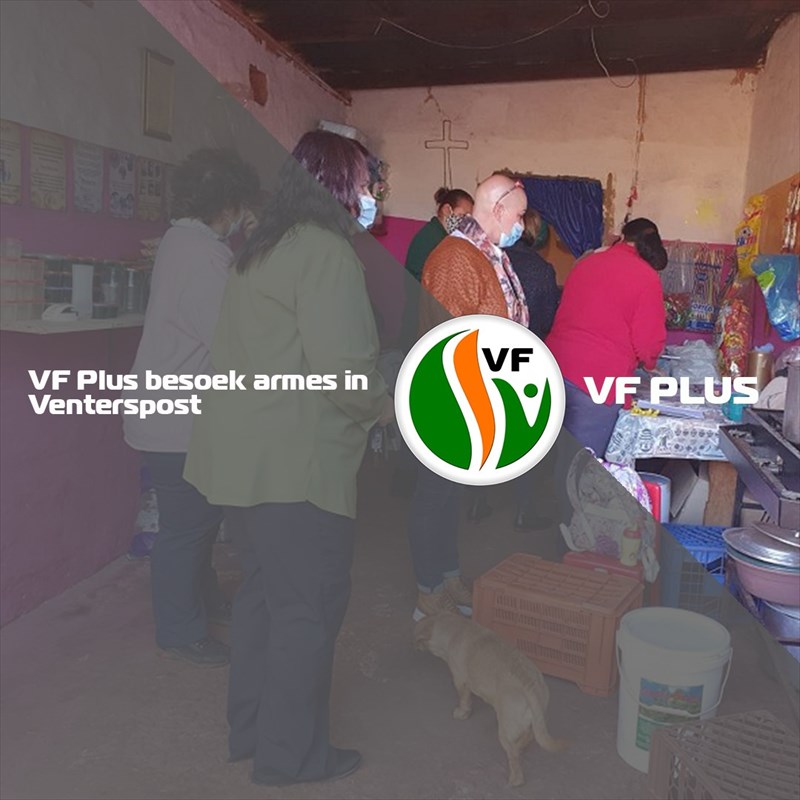 Earlier this week, an FF Plus councillor from the Rand West Municipality, Charles Brough, and Amanda de Lange, member of the Gauteng Legislature, joined various members of non-profit organisations and donors to conduct a needs assessment among the residents of the poverty-stricken community in Venterspost.
The FF Plus is concerned about this seemingly forgotten town on the West Rand where nearly the entire community is suffering due to severe poverty. There are almost no job opportunities available in the town and neighbouring towns are far away with little to no public transport opportunities.
Since the outbreak of the Covid-19 pandemic, the level of poverty among the residents of Venterspost, a remote mining town situated between Randfontein and Westonaria, has probably doubled and it has left many people entirely dependent on donations.
Various non-profit organisations and private donors from surrounding towns have been supporting the local soup kitchen for quite some time. According to the soup kitchen's management, they feed nearly 800 people per day and distribute approximately 250 food parcels per week. The fast-growing need for food is, however, surpassing the donations. Many households cannot afford electricity or gas and, therefore, depend on a plate of prepared food.
The level of poverty in Venterspost is heart-breaking and it is especially the vulnerable ones, like toddlers, who are only wearing a short and torn t-shirt that tug at one's heartstrings.
Many of the breadwinners who had been able to at least earn a minimum wage before the lockdown are now unemployed. Nearly every family has received an eviction order to vacate their mine house because they have fallen behind on paying their rent.
Electricity is a luxury and water is used sparingly as the supply could be cut off any day now.
The FF Plus is cooperating with donors to finalise the needs assessment of the community and will offer assistance through the existing organisations.
It is of the utmost importance that non-profit organisations are given support so that they can, in turn, help the poverty-stricken communities that only selectively receive food aid from the government.

Contact details:
Amanda de Lange – 071 604 9498
Charles Brough – 082 565 2336