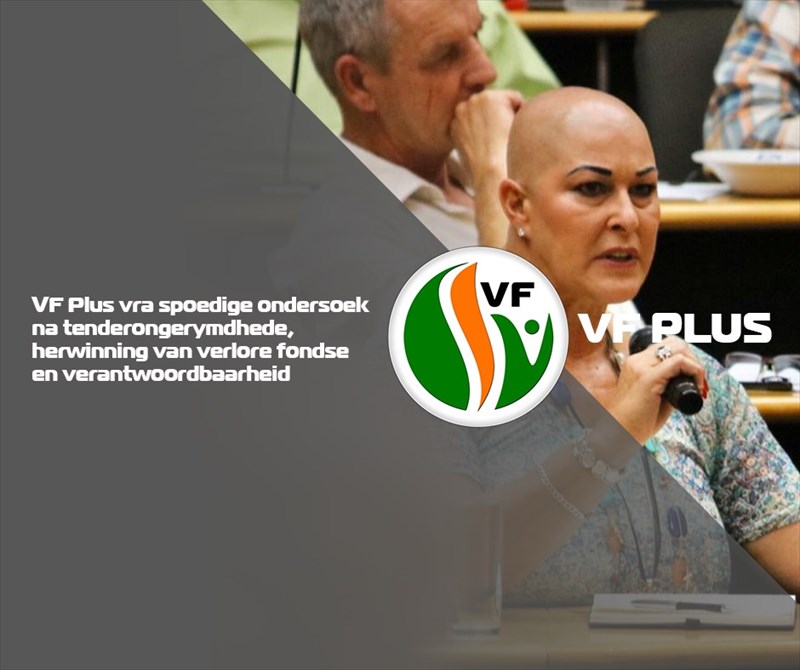 The FF Plus welcomes the announcement that the Gauteng MEC for Health, Dr Bandile Masuku, and his wife, Loyiso Lugayeni-Masuku, the Johannesburg Member of the Mayoral Committee for Group Corporate and Shared Services, have been placed on a special leave of absence pending an investigation into Covid-19 tender irregularities relating to the provision of personal protective equipment (PPE) and the party demands that the investigation must be finalised as quickly as possible.
The FF Plus will do everything in its power to ensure that all allegations of fraud and corruption are thoroughly investigated, that the guilty parties are held accountable and that the lost funds are recovered. It is also important that these investigations and subsequent prosecutions must proceed speedily and not drag on like many other cases involving politicians who were implicated in alleged corruption.
A company owned by Madsikane II Thandisizwe Diko, namely Royal Bhaca Projects, is one of the businesses that obtained a tender of R125 million, the awarding of the tender was allegedly irregular and both Masuku and his wife have been implicated.
The Gauteng Premier, David Makhura, confirmed that an investigation will be launched into tender irregularities in the Gauteng Department of Health and that Masuku and his wife will be investigated by the ANC's Integrity Committee as well.
The alleged Covid-19 tender fraud amounting to a staggering R1 billion in the Gauteng Department of Health does not come as a surprise for the FF Plus. It is not only important to hold officials accountable, but also to prosecute the implicated high-ranking political office-bearers.
It is clear that there is a large number of officials and politicians involved in the alleged corruption and irregularities, which are extensive.
The investigation into tender irregularities by the Gauteng Health Department follows after the FF Plus requested in the Legislature that forensic investigations must be conducted in various departments with a special focus on irregularities with the allocation of contracts to service providers and the procurement of property by the province at inflated prices, sometimes with as much as 300%.
South Africans have seemingly gotten used to ANC cadres looting the state coffers filled with their tax money. However, these irregular tenders have taken it too far seeing as vital Covid-19 funds, which could mean the difference between life and death for some people, have once again landed in the pockets of the ANC elite.

Contact details: 071 604 9498