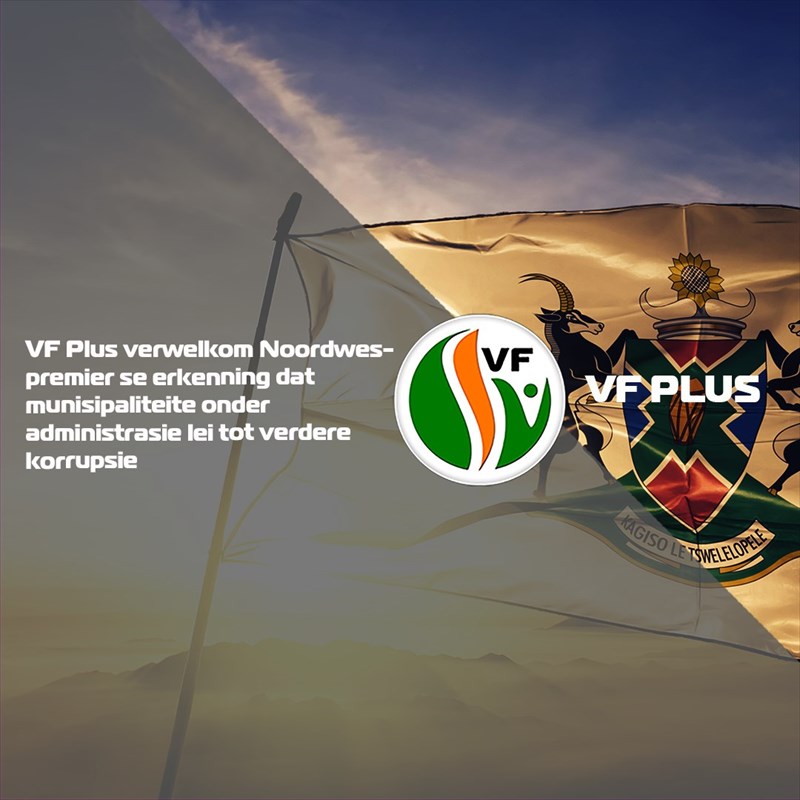 The FF Plus welcomes the admission by the Premier of the North West, Dr Job Mokgoro, that placing municipalities under administration in an attempt to improve service delivery and combat corruption has, thus far, failed.
Today (25 June 2020) during a Legislature meeting, the Premier said that this practice has 'created an environment and an opportunity for corrupt activities'. He also added that 'it seems that the people who were appointed by the provincial government to rectify problems at municipalities caused even more problems themselves'.
The report that the Auditor-General (AG) published on municipalities, which was also discussed in the meeting, indicates that North West municipalities spent an astronomical R227 million on consultants who were hired to draw up financial statements despite the fact that these municipalities already have financial officers in their service who earn very large salaries.
The FF Plus is the only party that has pointed out this problem in the Legislature numerous times in the past.
The party has also repeatedly requested that the provincial government's interventions should rather focus on appointing professional, competent officials who are accountable to their communities and not occupational administrators who seem to have carte blanche to establish new channels for looting.
It is a shame that this admission only came after many years and millions of rand have gone to waste. Whether the ANC does indeed have the political will to set things straight remains to be seen.

Contact details: 082 529 3001