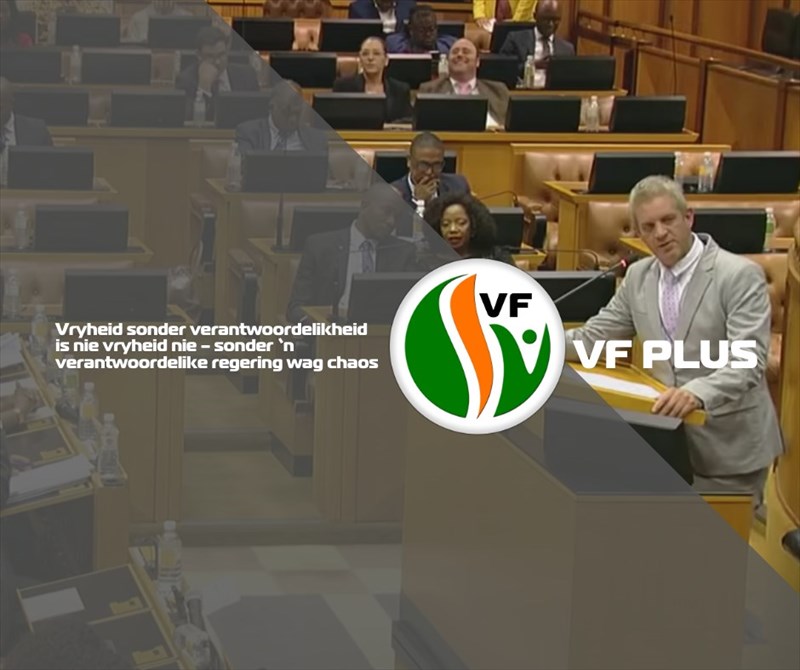 (NCOP debate: Reaffirming the values and principles of our constitutional democracy)
It is one thing to be elected to govern but it is absolutely another matter of being able to govern and govern responsibly.
We created systems in our legislatures and courts which guaranteed our equality giving us freedom in a democracy, but the question remains – did the focus on freedom ignore the responsibility that should go with it.
As the psychiatrist and philosopher, Victor Frankl, said, "Freedom is in danger of degenerating into mere arbitrariness unless it is lived in terms of responsibleness."
We need to attend to the one thing that our democracy should also value: a responsible state.
If our leaders do not act in a manner in which our freedoms are protected through responsibility, we are destined for chaos we cannot afford. If our leaders have become so arrogantly obsessed with their own freedoms, then we are creating a new generation of economically and spiritually poor people.
If our leadership abuses what they regard as freedom and use military airplanes to transport ANC party members to Zimbabwe for party-political matters, it is nothing less than blatant abuse. That is not democracy.
If our country's leaders have looted the state and stolen the money of taxpayers and ignored the social responsibility to uplift the poor, then indeed South Africa is well on the way to becoming a failed state by 2030 as is predicted by economic strategist Claude Baissac and reported by Al Jazeera.
It is not democracy If our leaders fail to create a society with opportunities through economic growth in a free market society. Such leaders have failed the people. If our leaders encourage bigotry, racial tension and violence, South Africa will ultimately end up as a tribalist state. That is not democracy.
If a political leader says "attack" and this results in acts of looting, arson and vandalism, that leader is nothing less than a thug. That is not democracy.
Thuggery disguised as social justice has brought out the worst in human nature throughout history. Nazism as well as Communism showed us this.
The stakes are high if our leaders do not act responsibly. We cannot have freedom in our democracy without responsibility. Maybe the ANC and EFF should start acting as responsible leaders.

Contact details: 076 629 6219