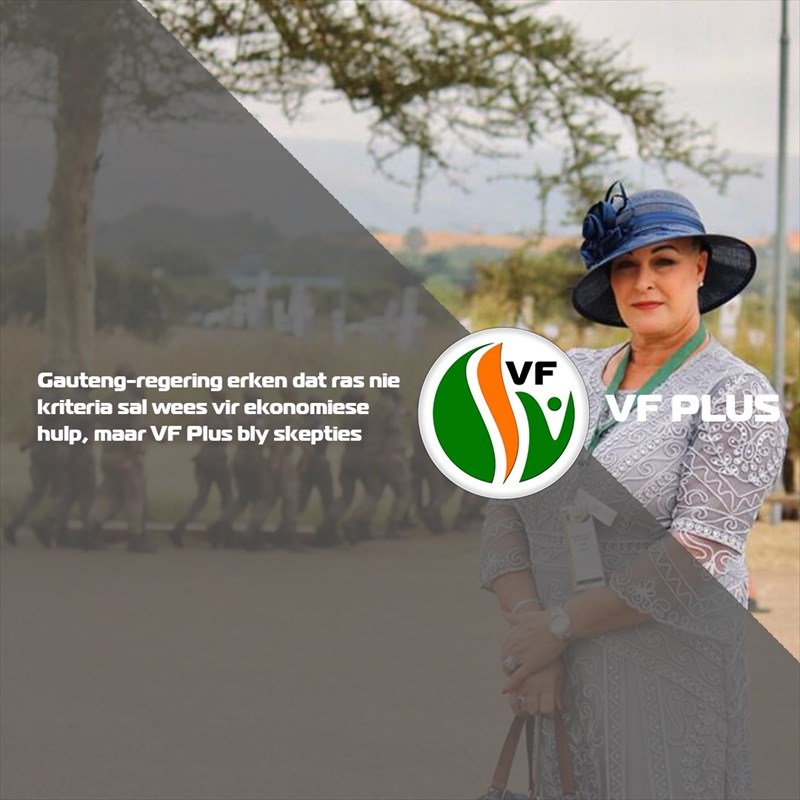 Yesterday during the virtual session of the Provincial Legislature, the Gauteng government expressed through its MEC for Economic Development, Morakane Mosupyoe, that race will not be a factor used to determine whether or not businesses can receive economic aid. It was in response to a question that Amanda de Lange, FF Plus MPL in Gauteng, asked about the matter. Although the answer seems positive, the FF Plus remains sceptical.
The ANC members of the Legislature's reactions to the question were telling. One of the ANC members of the Legislature interrupted the MEC and tried to answer the question on her behalf by stating that the ANC is a non-racial party and that the question was irrelevant. In turn, the MEC pointed out that the question made her very uncomfortable and that it was inappropriate. And then she stated that race will not be a factor as that does not reflect the ANC's approach.
The ANC's apparent unease in response to the question and the fact that the national ANC government went back on its word that aid to small business enterprises will not be subject to Black Economic Empowerment requirements leave the FF Plus feeling extremely sceptical about whether or not the Gauteng government will keep its word.
This undertaking by the Gauteng government comes against the backdrop of the statement made by the Premier, David Makhura, that the small businesses fund, which was established by the government and the private sector, will mainly be used to offer support to enterprises in informal settlements.
The FF Plus will keep a close eye on the relief offered to business enterprises and will not hesitate to act and ensure that the Gauteng government remains true to its word.

Contact details: 071 604 9498