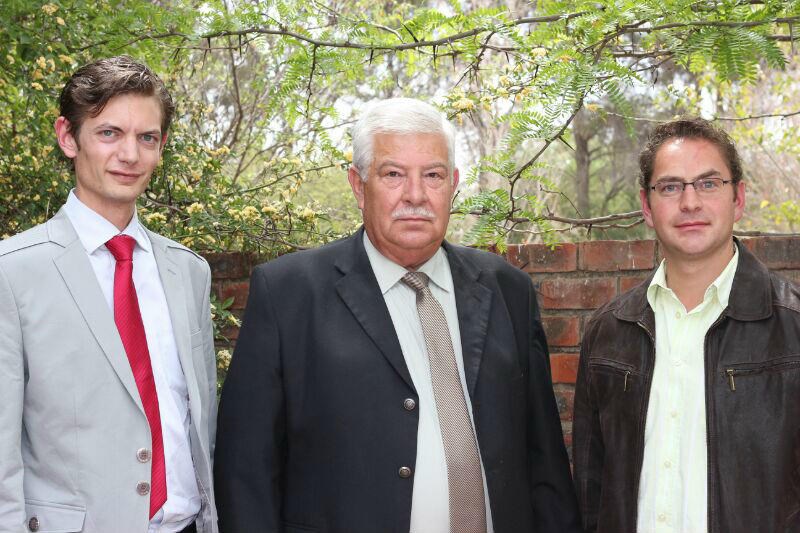 The Free State's provincial congress on Saturday said a sad farewell to Mr. Abrie Oosthuizen. Oosthuizen was the leader of the FF Plus in the Free Sate from 1994 and officially retired from politics on Saturday.
Van Niekerk thanked Mr. Oosthuizen during his acceptance speech for his excellent leadership in the past 19 years and praised him for the fact that he had established the Free State as one of the most successful provinces of the party. He also said that the Free State party council wished Mr. Oosthuizen and his wife, Mrs. Karin Oosthuizen a peaceful and happy retirement.
The party has a strong support base in the province and Van Niekerk expressed his confidence that the FF Plus would grow its numbers in next year's general elections. He pointed out that new members joining the party on a daily basis points to this and that the FF Plus is actively campaigning for a better future.
Councillor Phillip van der Merwe, Cllr. Johan Powell, Cllr. Koos Pienaar, Cllr. Susan Taljaard, Cllr. Vallerie Maas, Cllr. Theo du Toit, Mr. Japie van der Bergh, Ms. Tronel Oosthuizen, prof. Johan Venter, Ms. Suné Lötter, Ms. Tammy Breedt and Mr. Janneman Kotzé have been elected to the Free State Executive Committee.
Van Niekerk expressed his confidence in this team and said that it will definitely be possible to achieve great success.
Awards were also handed out for selfless service and achievements to members and branches during the conference. The Hennenman branch received the trophy for exceptional performance and the Wesselsbron youth branch received the trophy for the best youth branch.
The Free State party council also completed their strategic planning for the 2014 elections during the meeting and is ready for the exciting election which lies ahead.