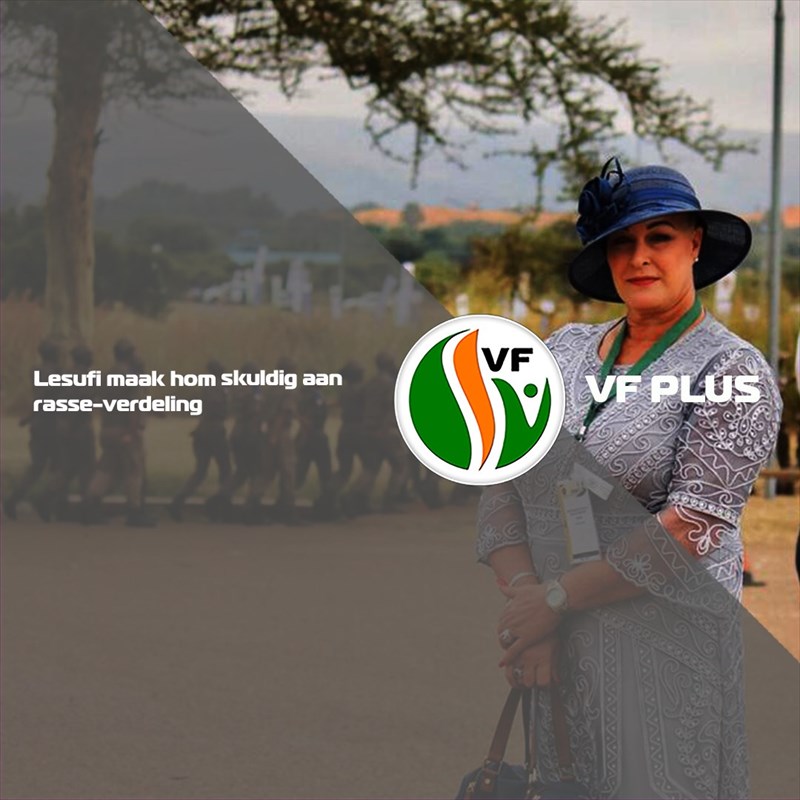 The FF Plus will lodge a complaint with the Gauteng Legislature's Ethics and Rules Committee against the MEC for Education, Panyaza Lesufi, whose actions and statements violate the Code of Conduct for members of the Legislature's Executive Committee.
The unwillingness of the Premier, David Makhura, Speaker, Lentheng Mekgweto, and Committee chairpersons to take action against Lesufi compelled the FF Plus to take this step.
The Constitution determines that everyone has the right to receive education at a public educational institution in one of the official languages or the language of his / her choice, if possible.
Lesufi's constant blame shifting and racial rhetoric violate the right of all Afrikaans-speaking learners to receive education in their mother tongue and to express their culture as is guaranteed by the Constitution.
The FF Plus's urgent request to the Education Committee to establish more schools that offer good quality education was met with the following response: the FF Plus wants to keep "our" children out of "their" schools. Lesufi himself admitted that the ANC has failed to establish the infrastructure needed to offer good quality education to poor communities.
The FF Plus also holds Makhura accountable for the irresponsible statements made by one of the members of his executive council. It is his duty to ensure that Lesufi adheres to the oath he made to do his job to the best of his abilities without any prejudice toward any communities.
The FF Plus will stand up and fight for all communities' right to receive education in the language of their choice without being intimidated or discriminated against.

Contact details: 071 604 9498