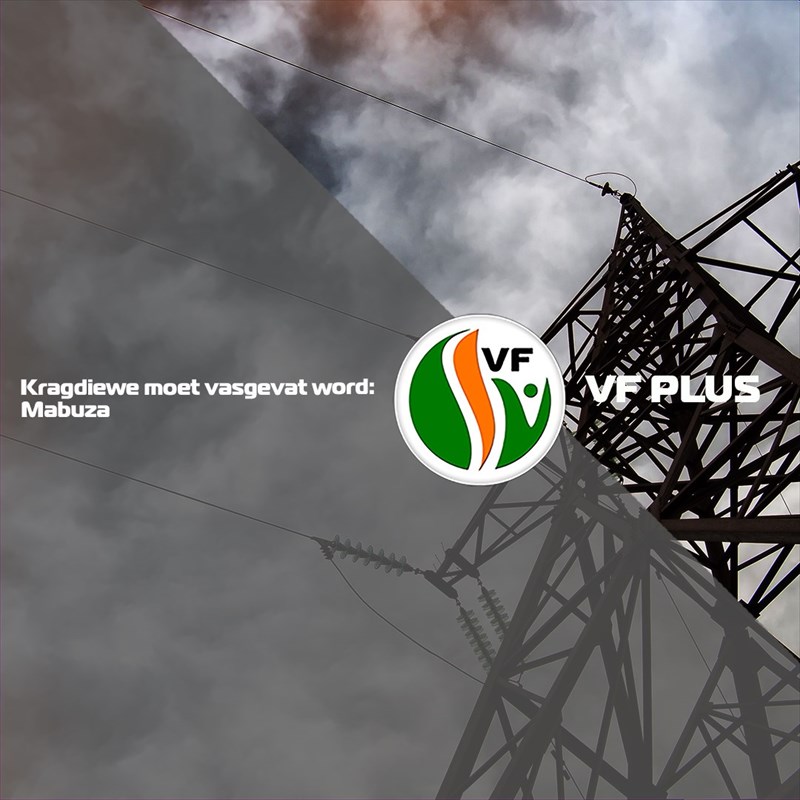 It is unacceptable that loyal payers are suffering because of the dishonesty of others who steal electricity and this lawlessness can no longer be tolerated. Municipalities must also be stricter and ensure that the people who use power, pay for it.
This was the answer provided by Deputy president David Mabuza in response to a question by the FF Plus about what the government is doing to address the serious problem of electricity theft by means of illegal connections.
As a result of Eskom's decision to supply only the minimum amount of electricity to municipalities that have outstanding accounts with Eskom, residents and businesses that loyally pay their accounts are being unfairly punished for municipal mismanagement, corruption, theft, fraud and nepotism.
The Deputy President's response sounds good, but the FF Plus is sceptical about whether or not it will be executed seeing as nothing has been done to solve the problem in the last 26 years.
Load shedding serves as proof. Deputy president Mabuza is, however, now on record saying that action will be taken to address the issue and the FF Plus will hold him to it.

Contact details: 079 409 8342