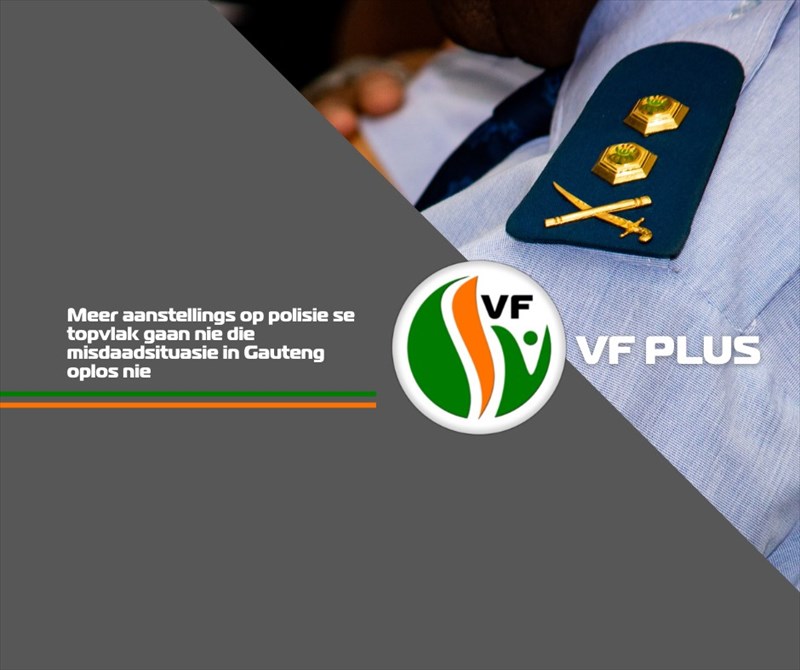 The FF Plus has taken note of the fact that the Gauteng Police Commissioner, Lt.-Gen. Elias Mawela, appointed two deputy and five district commissioners to help fight crime in the province.
Although the FF Plus welcomes any attempts to combat crime, the party believes that the need for more and better trained police officers on grass-roots level is much greater than the need for more senior appointments.
The FF Plus has pointed out to the Gauteng Police Commissioner numerous times that in order to fight crime effectively, enough well-trained officers and equipment is needed. At present, this is not the case.
The crime figures that were released over the weekend indicate an increase of 77,3% in murder for the period between April and June this year when compared to the same period last year. Another alarming figure for the same period indicates that incidents of rape increased with 74,3% and attempted rape with 102,9%.
The fight against crime cannot be won with rash decision-making. A comprehensive plan of action and proper implementation thereof is the only way to effectively curb the unbridled rise in crime.