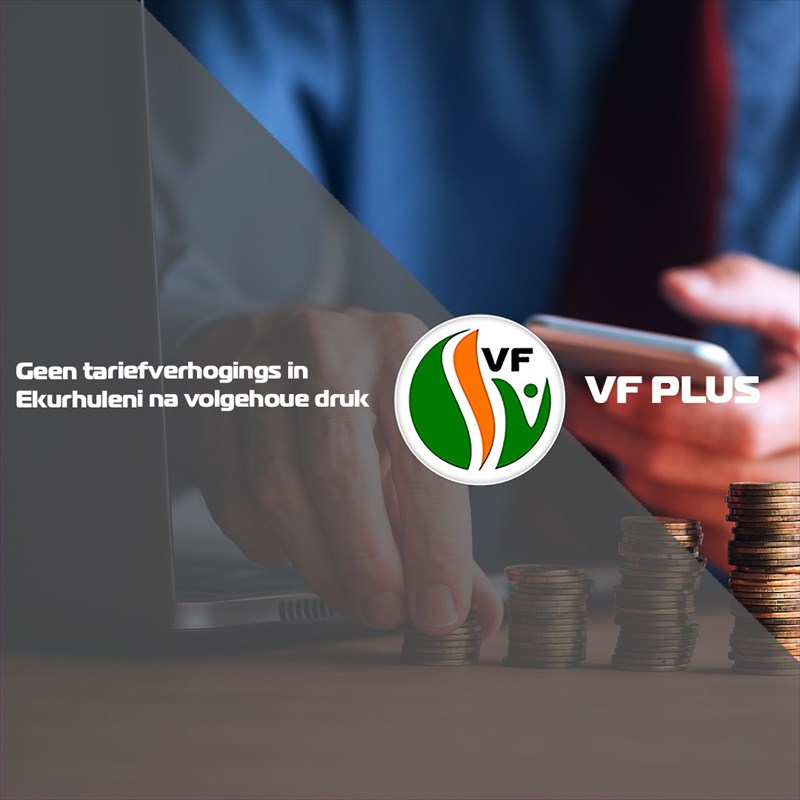 The continued pressure that the FF Plus exerted on the Ekurhuleni Metro Council (Brakpan, Benoni, Boksburg, Springs, Kempton Park, Nigel, Alberton, Germiston, Edenvale/Bedfordview, Midstream and informal settlements) to take residents' financial situation into account is reflected in the 2020/21 budget as there were no upward adjustments made to assessment rates and garbage disposal fees.
Electricity tariffs have been increased with 6,3% instead of the proposed 6,9%.
The Metro Council's excuse for its current financial predicament, which it blames on the lockdown, is unfounded because the Metro Council was already making poor financial decisions and was also already under financial pressure long before the outbreak of the Covid-19 pandemic.
Some of the Council's ill-advised decisions resulted in irregular expenditure amounting to millions of rand that were paid to, among others, the Brakpan bus company and the Ekurhuleni housing company. The money should rather have been used to improve residents' living conditions.
The rising number of power outages in Ekurhuleni can partly be blamed on increasing electricity consumption, but the problem could have been addressed earlier if previous budgets had made provision for the upgrade of existing electricity networks and proper infrastructure maintenance. The same goes for water infrastructure.
Job creation is of the utmost importance so the Mayor, Mzwandile Masina, would do well to focus all his attention on that instead of making radical statements. The FF Plus wanted to see Masina also offering white business owners the support they need because they are making a valuable contribution to stimulating the economy and creating job opportunities.
Thus, the FF Plus cannot support the budget. Taxpayers cannot be expected pay for the Metro Council's mistakes and mismanagement.
The FF Plus will continue to put pressure on the Ekurhuleni Metro Council to ensure that all residents benefit.
• In its reply to the budget, the FF Plus expressed its condolences to the victims of farm attacks as well as the victims of violent crime against women and children.
The figures of these crimes increased sharply during the period of lockdown. The Mayoral Committee member for Finance, Dr Nkosindiphile Xhakaza, supported the FF Plus's statement and invited the party to bring any such incidents to the attention of the Metro Council.

Contact details: 072 217 1951