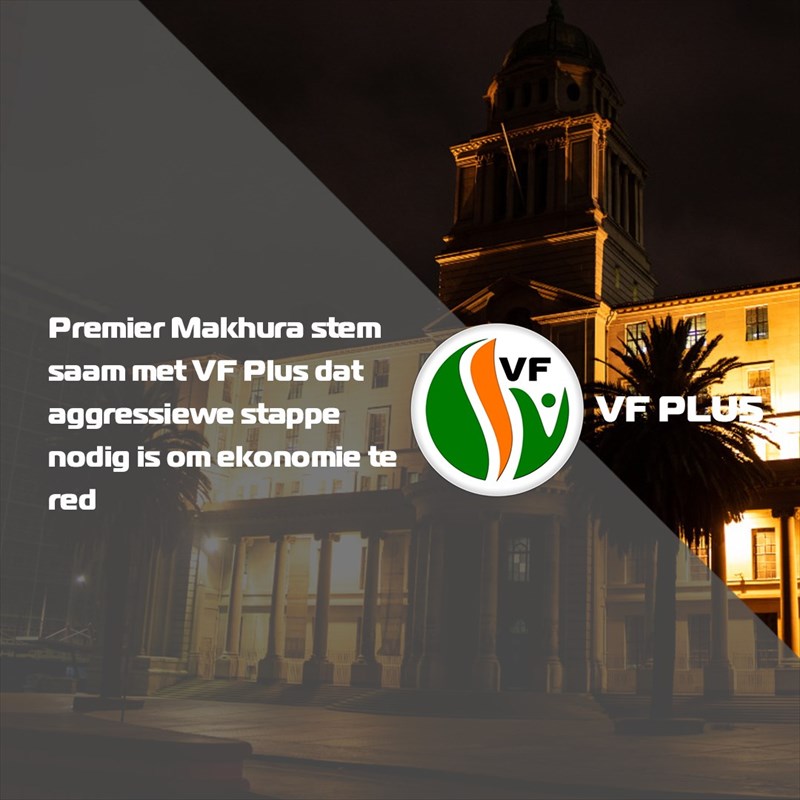 Today in response to a question by the FF Plus in the Gauteng Legislature, Premier David Makhura admitted that Gauteng is busy de-industrialising and that job opportunities are being lost.
The Premier blamed it all on globalisation and international open markets, but said nothing about the ANC's role in it.
Premier Makhura agreed with the FF Plus that aggressive steps will have to be taken to make active industrialisation possible and that more attention must be paid to the various special economic zones in Gauteng. According to Makhura, the Gauteng local government will liaise with the Department of Trade and Industry to address the matter.
The FF Plus proposed that incentives, like tax relief within the special economic zones, must be seriously considered. The party will further discuss its proposals with the Premier to ensure that Gauteng's economy is strengthened.
The FF Plus will continue to put pressure on the ANC government to implement meaningful and feasible economic policy that will unlock growth and bring about job creation.

Contact details: 082 391 3117