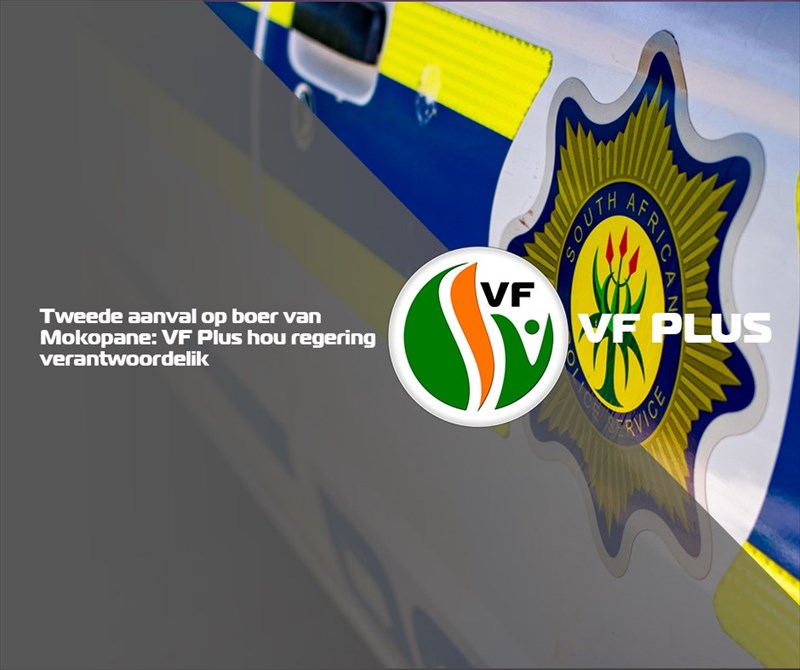 The FF Plus in Limpopo blames poor policing and the government for the second attack in just two months on a farmer in Mokopane (Potgietersrus).
Barely two months ago, the FF Plus MPL and provincial leader, Marcelle Maritz, paid a visit to Mr Bert Kotze after he was attacked on his farm. It is suspected that the very same perpetrators were involved in the second attack late yesterday afternoon.
The police in the province can no longer use the enforcement of the Covid-19 regulations as an excuse for the poor policing in the province's rural areas. The police must shift their focus away from confiscating cigarettes and alcohol in the province and prioritise the safety of people living in rural areas.
Crime in rural areas impacts both farmers and their workers alike. Every farmer is important for ensuring food security and in rural towns, the agricultural industry is usually the economic heartbeat and the biggest provider of jobs.
The FF Plus is once again encouraging all residents of rural areas to intensify their safety and security measures and to join their local neighbourhood or farm watches and community policing forums. The party has always held the opinion that people have the right to defend themselves against criminals within the constraints of the law.
The FF Plus wants to thank the Heritage Protection Group (HPG) and local neighbourhood watches for their speedy response and assistance.

Contact details: 066 024 4623