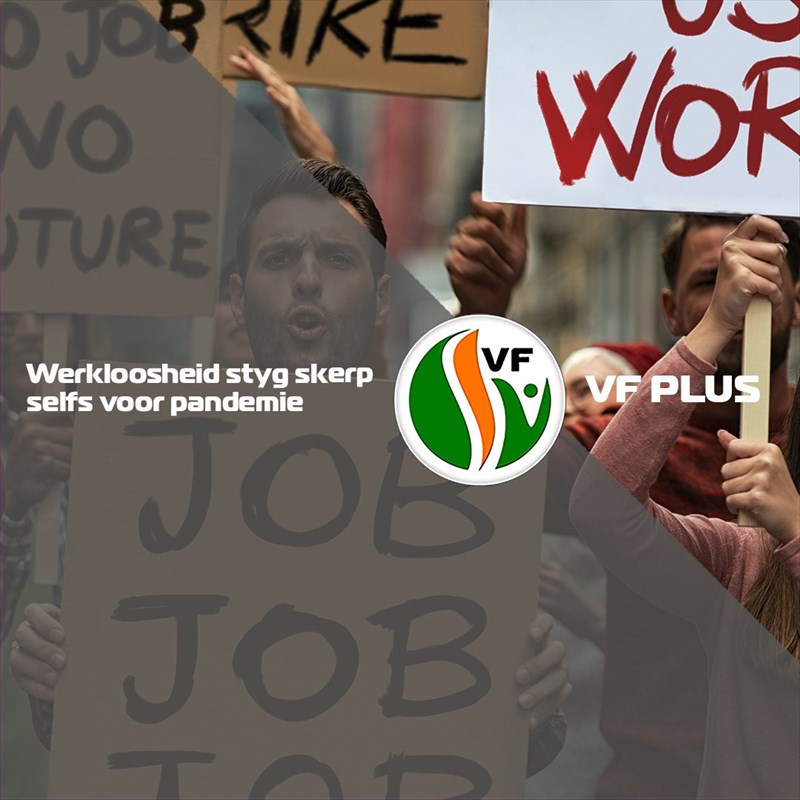 The latest unemployment rate for the first three months of 2020 comes as no surprise at 30,1%. The ANC government and its Department of Labour, whose mandate was expanded to include job creation, have failed to stimulate and promote job creation in the country.
It is extremely alarming that the unemployment rate has spiked with 1% since the fourth quarter of 2019.
Taking into account the National Treasury's estimate that approximately 1,8 million jobs will be lost due to the Covid-19 pandemic, we are on a slippery slope brought about and perpetuated by the Department of Labour and Job Creation's poor policy, misguided objectives and a complete and utter lack of planning and proper implementation.
During a presidential summit that took place in October 2018, the objective to create 275 000 job opportunities was formulated. The target has not been met and as a result, the unemployment rate has skyrocketed to the highest since 2002.
Over-regulation by means of legislation, like Black Economic Empowerment (BEE) and Affirmative Action (AA), must be done away with while structural reform is urgently needed to stimulate the country's economy and subsequently, promote job creation.
The Department of Labour and Job Creation, and its Minister in particular, should immediately stop spreading its hackneyed rhetoric that the employer is the villain. It is vital to co-operate with the formal sector to promote job creation seeing as there can be no jobs without employers.

Contact details: 072 997 8315