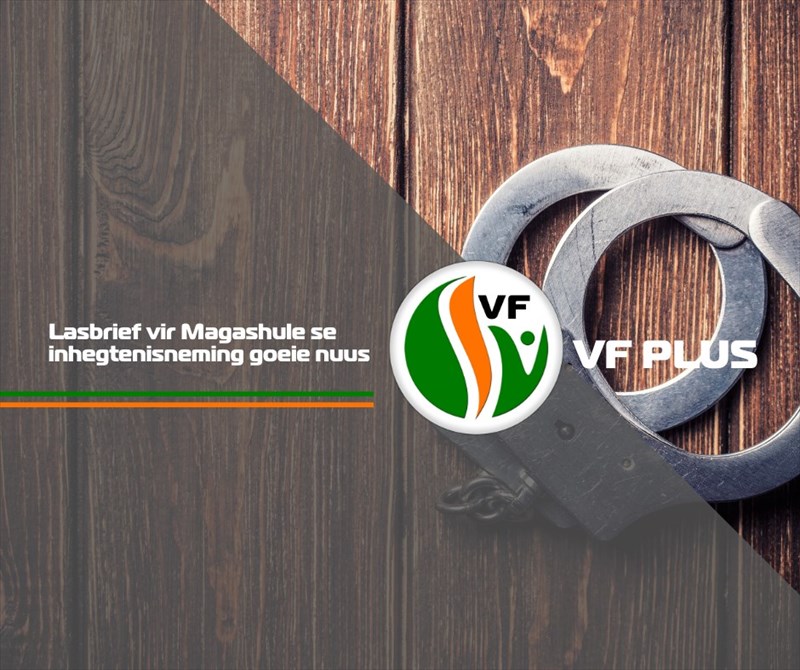 The report that a warrant has been issued by The Hawks for the arrest of Ace Magashule, Secretary-General of the ANC, is good news for South Africa.
It appears to relate to the corrupt asbestos audit conducted by the Free State government for which seven other people have already been arrested as well. According to reports, Magashule will appear with them in court on Friday.
This shows that the wheels of justice are indeed turning, albeit very slowly. Experience has taught that once the first domino in a row falls, the rest will soon follow.
The FF Plus wants to see that the investigation was conducted thoroughly and that Magashule is duly and successfully prosecuted so that if he is found guilty, he will be given the heaviest penalty, even imprisonment if appropriate.
The FF Plus hopes that all the role players who were involved in looting taxpayers' money will be arrested, regardless of their position or political connections, that they will appear before the court and that the investigation was conducted properly so that they will get the punishment they deserve.