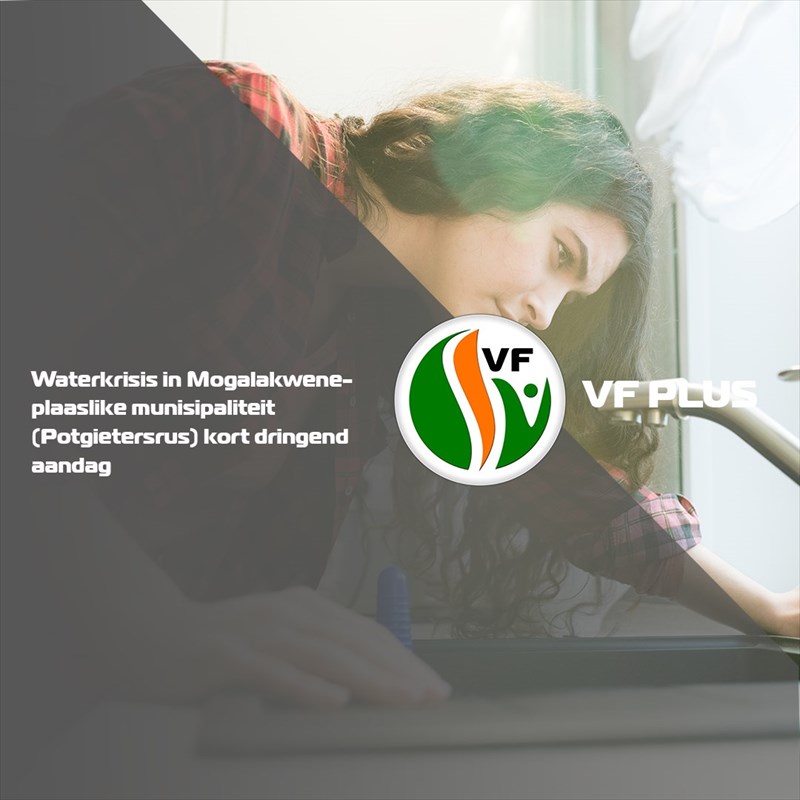 The FF Plus in Limpopo asked the municipal manager of the Mogalakwene Local Municipality, (Mokopane/Potgietersrus), Beverley Gunqisa, in an official letter to urgently intervene in the municipality's water crisis.
The water supply to residents in the municipal and surrounding areas is a great cause for concern for the FF Plus.
Although water scarcity is indeed a contributing factor to the problems with water provision, the management of the water sources and supply is not up to standard either. The Municipality's lack of planning and control over its water sources play a significant role in the water crisis.
An awareness campaign must be launched to make residents aware of the fact that they must use water sparingly to limit water wastage.
At present, water trucks are drawing water from fire hydrants in town to supply water to the rural areas. Unfortunately, private water trucks are now also extracting water from these fire hydrants seeing as there is no control being exercised.
The FF Plus demands that Gungisa must supply the party with a list of the water trucks that may lawfully get water from these fire hydrants so that the unlawful tapping of water can be stopped.
Access to clean, drinking water is a constitutional right and it is the Municipality's responsibility to ensure that communities have proper water provision.
The FF Plus will continue to put pressure on the Municipality to make proper use of the scarce water sources for the benefit of all its residents.

Contact details: 066 024 4623